Today we left Gunnison and headed high into the  San Juan mountains to a town called Silverton.  It is one of the highest towns in the nation at 9,318 feet.  We like that as it means cooler weather.  🙂
Silverton was established in 1874 & quickly swelled to 2,000 residents who came to strike it rich in silver.  Now the town has a year-round population of only 548 people.
We arrived at our RV Park and settled in then went and explored downtown.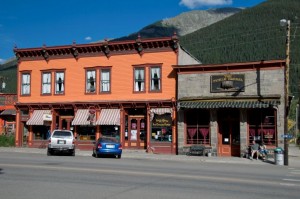 Silverton has a quaint downtown with shops geared towards jeeping, hiking, rock hounding, panning for gold, and other similar activities.  There are also general merchandise stores, restaurants, and one small (expensive) grocery store.
After spending a couple hours downtown we took a drive on the "Million Dollar Highway" which cost $1.2 million to build back in 1929.  It is characterized by steep cliffs, narrow lanes, hairpin S curves, and a lack of guardrails.  This is also the road we had to take to get to Silverton in our 35 foot motor home pulling the van… fun, fun.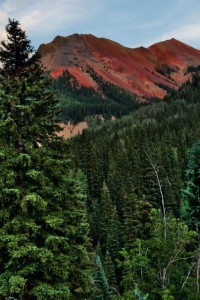 Red Mountain (caused by the iron in the rock)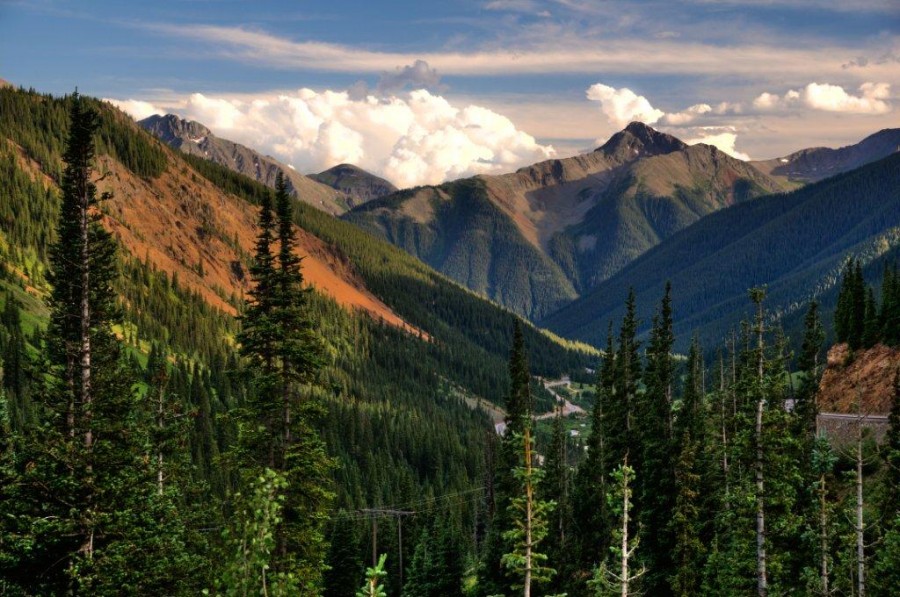 The "Million Dollar Highway" provides million dollar views from its many switchbacks.  This pic is from a viewpoint just before the descent into Silverton, CO.
We are excited to rent a jeep and explore the mountains.
Route Day 52 (Gunnison CO to Silverton CO)