Welcome to Ouray, Colorado the Jeeping capital of the world!  Today is a high of 74 degrees thanks to an elevation of 7,792 feet.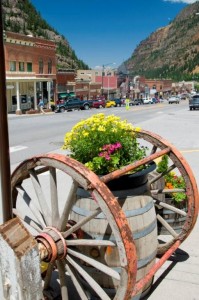 Ouray, Colorado is one of our favorite little towns.  It sits in a bowl-shaped canyon surrounded by rugged mountain peaks reminiscent of the Swiss Alps.  The year-round population is only 896.  There are no ski runs here, but the natural hot springs have attracted tourists since 1875 when the town was settled by gold miners.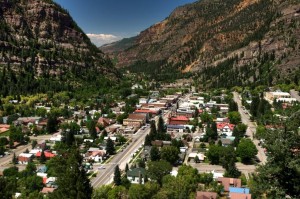 We came here 2 years ago with the kids and 17 years ago on a family vacation while we were dating.  Walking around downtown is always fun.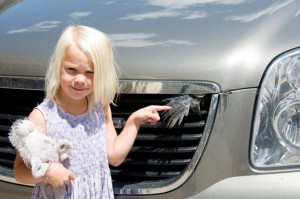 Alyssa notice this bird wing sticking out of this car's grill.  We all thought it was a fake prank, but to her dismay . . . Poor Bluejay.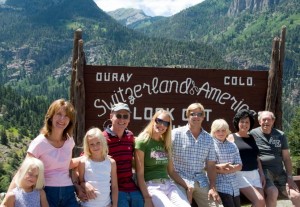 The sign appropriately calls Ouray "Switzerland of America"
(above) John & Suzi and Barbara & John Briggs (Jarred's aunt & uncle) will be touring with us for the next week.
We had to take them on a little excursion along the Million Dollar Hwy (below).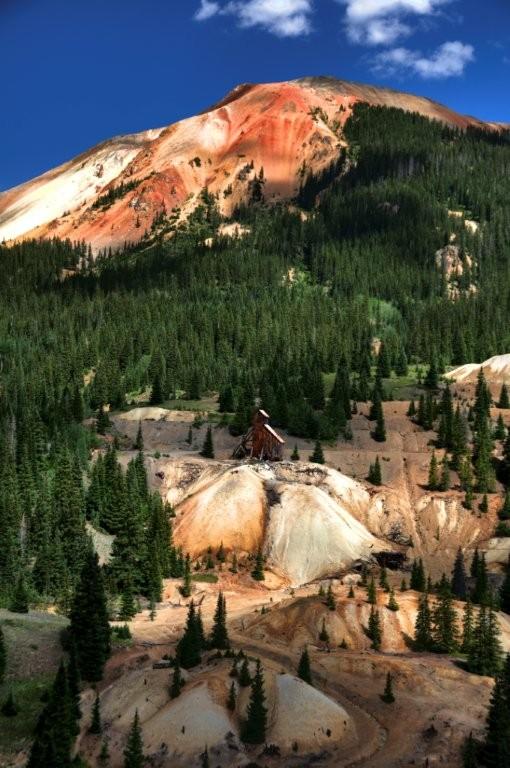 The Idarado Mine was a gold mining operation in the San Juan Mountains of Colorado. The remains of the operation as visible from the Million Dollar Highway, north of Red Mountain Pass. The tunnels of the Idarado extend 5 miles west under 13,000 foot mountains to the Pandora Mill near Telluride, a trip of more than 60 miles by highway.
We picked up our Jeep Rubicon at 6:00 PM and headed out to Yankee Boy Basin.  We'll have the jeep all day tomorrow too but we just couldn't wait to get out on those rough trails Ouray is famous for.
Yankee Boy Basin, high in Colorado's San Juan Mountains, is one of the premier wildflower locations in the West.  The huge meadows of Columbine, Indian Paintbrush, daises, and bluebells surrounded by towering peaks is truly an inspiring location.  It is only accessible with a four wheel drive vehicle.
View from Camp Bird Rd on the way to Yankee Boy Basin.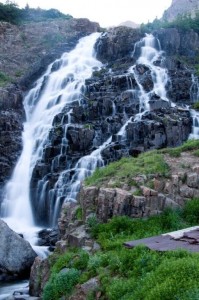 As you enter the basin you are welcomed with this waterfall.  It is actually the waterfall that is used on the Coors can and has been used in Chevrolet commercials.
This is peak wildflower time at Yankee Boy Basin.  These pics were taken at Sundown
Waterfall in the basin.
Jordan, Carlye, and Alyssa were so excited to ride around in the topless jeep.  Their favorite part was climbing in & out of the backseat windows.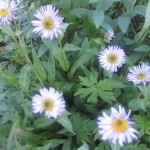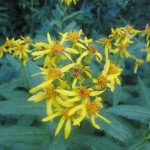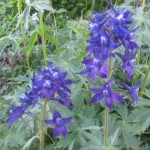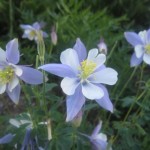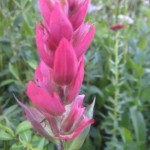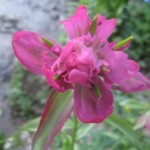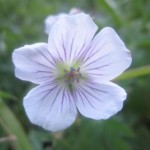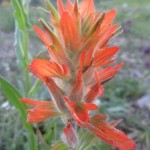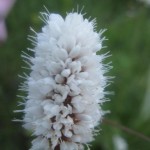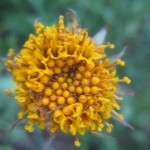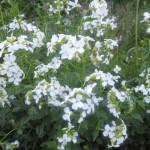 Wildflowers of Yankee Boy Basin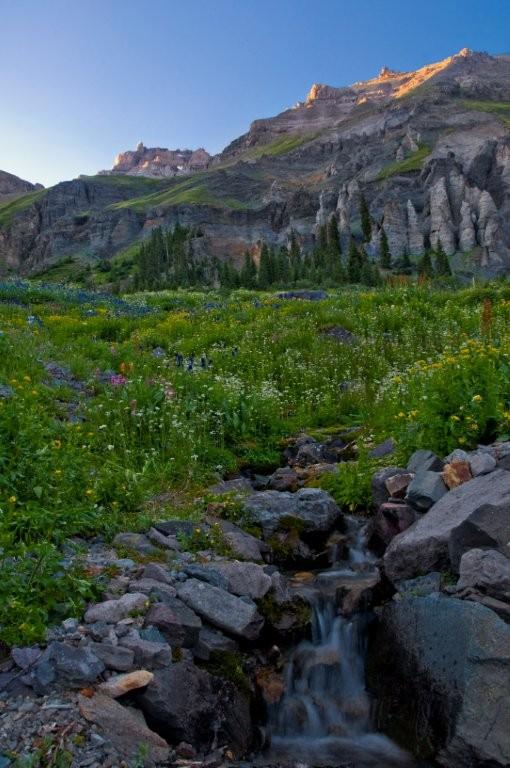 It was a magical evening in Yankee Boy Basin as the sun set over the 14,000 foot Mt. Sneffels.
No one wanted to leave this area, but there would be no "Day 55" to write if we attempted the treacherous (4 wheel drive–high clearance vehicle) road back to camp in the dark.