Days 4-5 Travel from Asheville, NC through VA, WVA, PA, & NY to  Ontario, Canada and Niagara Falls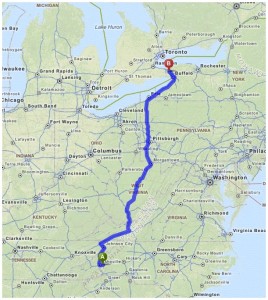 Love traveling in the motorhome because we can stop whenever and wherever . . . like at The New River Gorge in West Virginaia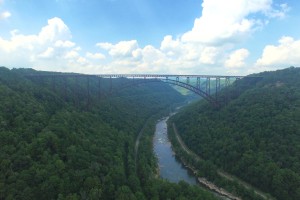 We released the drone to fly all around it and along the river. This is a still shot from the drone (video to be released later).
The New River Gorge Bridge is the longest single arch bridge in the world. 3,000 feet across the top of the road.

Cost $37 million to build in 1977
Did you know "Virginia is for lovers"?
Click on the pic to enlarge and read it for yourself 🙂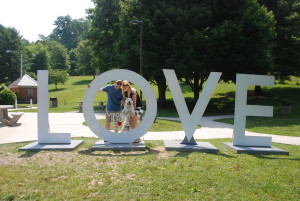 Next stop: NIAGARA FALLS
After much deliberation and counsel from Trip Advisor, we drove across the Peace Bridge, through customs and settled on the Canadian side of the amazing Niagara Falls.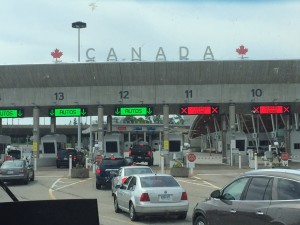 FYI: Yes, we needed passports to enter Canada. No, they did not search the RV or ask any questions about pets, or fruits/veggies we were carrying (unlike when we entered the great country–I mean state–of California 5 years ago and they confiscated all our fresh fruits and veggies).
Dakota and Alyssa loved the RV Park playground and soft grass
But we were here for this main attraction . . . Niagara Falls!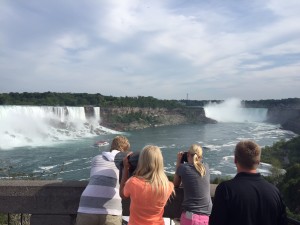 (left) "American Falls" (right) "Canadian Falls"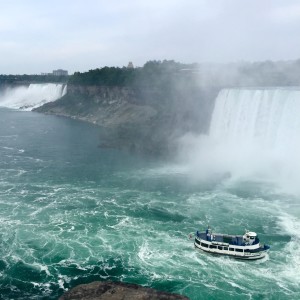 (above photo credit Jarred Fenlason)
"Maid of the Mist" boat tour for those who want to be one with the Falls 🙂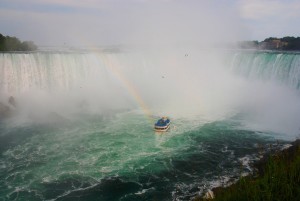 (photo credit: Carlye Fenlason) Ah…the rainbow
Interesting story: The only person to involuntarily go over the falls and survive was a 7 year old boy who fell overboard when his boat was in an accident. Only wearing a regulation orange life vest and his swimsuit, he survived the drop and was rescued at the bottom by the Maid of the Mist.
Ps. The drone was not welcome here 🙁
Tomorrow: Back to cell phone service and the good ol' USA