Travel from Moab to Montrose, Colorado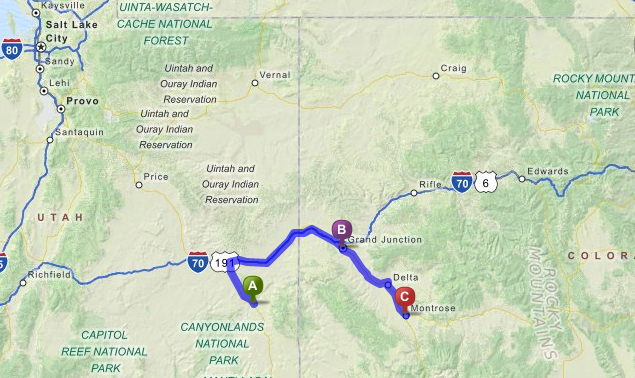 We stopped for the night in Grand Junction to restock supplies in a "big city" then headed to Montrose to try out a new Jeep trail.
But first–a stop at the Montrose Riverside Park facilitated some fun and relaxation.
     
Montrose Black Hills ATV/Dirt bike/Jeep Park
This trail was supposed to be a moderate (blue) 6-mile trek over a few rough/steep spots to a ridgeline and then down a dirt road . . . well, things don't always go the way they are "supposed" to.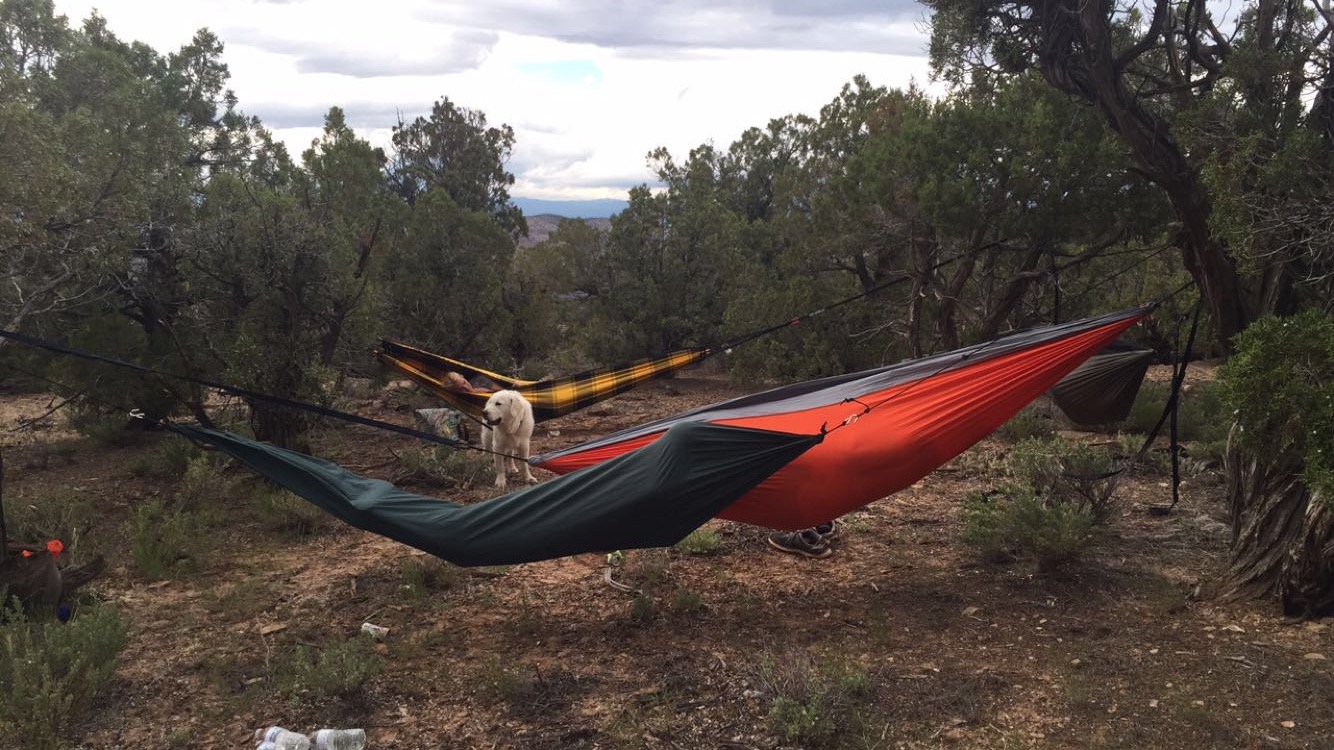 We set up the hammocks for a little meditation time. (Dakota, Where did your family go?)
But then we heard some distant thunder and spotted some lightning strikes hitting surrounding peaks. By the time we packed up the hammocks, the rain was pelting us pretty hard.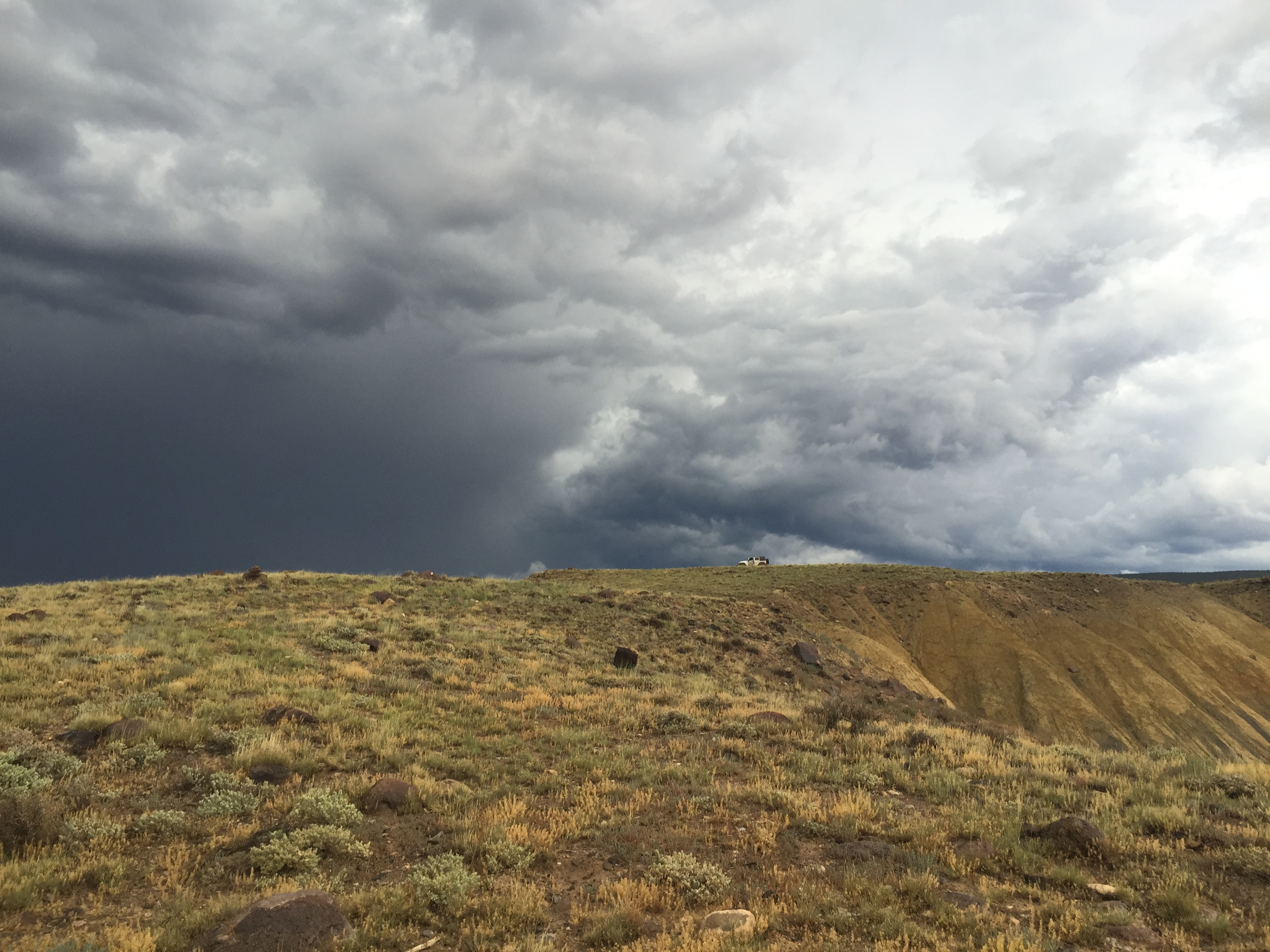 That little white Jeep looks pretty helpless awaiting the approaching storm. Jarred took this picture from a place he hiked to looking for a safe way down the mountain. The first wave of rain muddied the clay roads beyond maneuverability. The Jeep was fishtailing and skidding as we worked our way across the ridge line.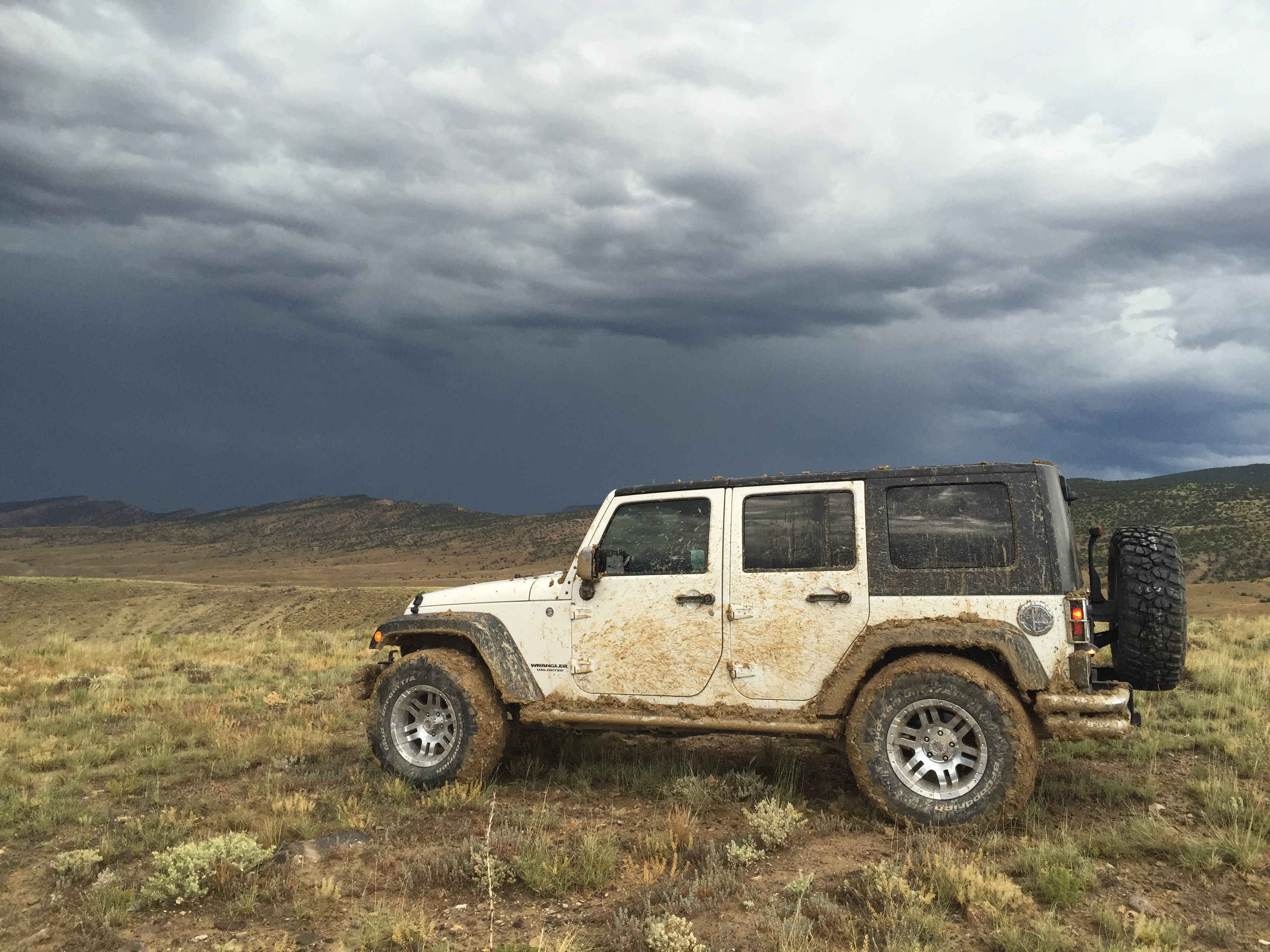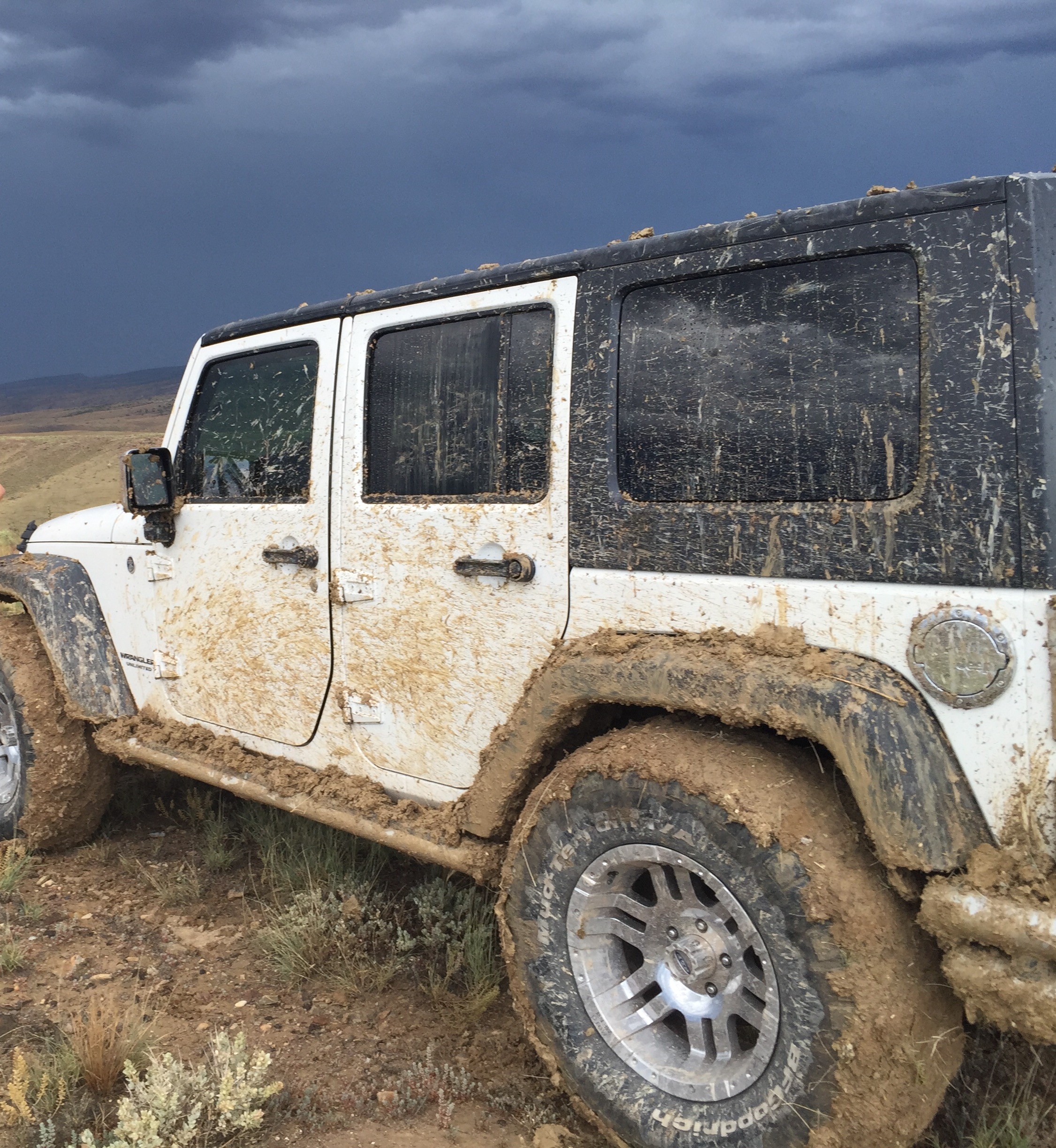 Get a good look at those clay-caked tires. We tried scraping it off, but it didn't last. There was nothing else we could do but wait out the storm. Then night came. We had no choice but to spend the night in the Jeep right where we were.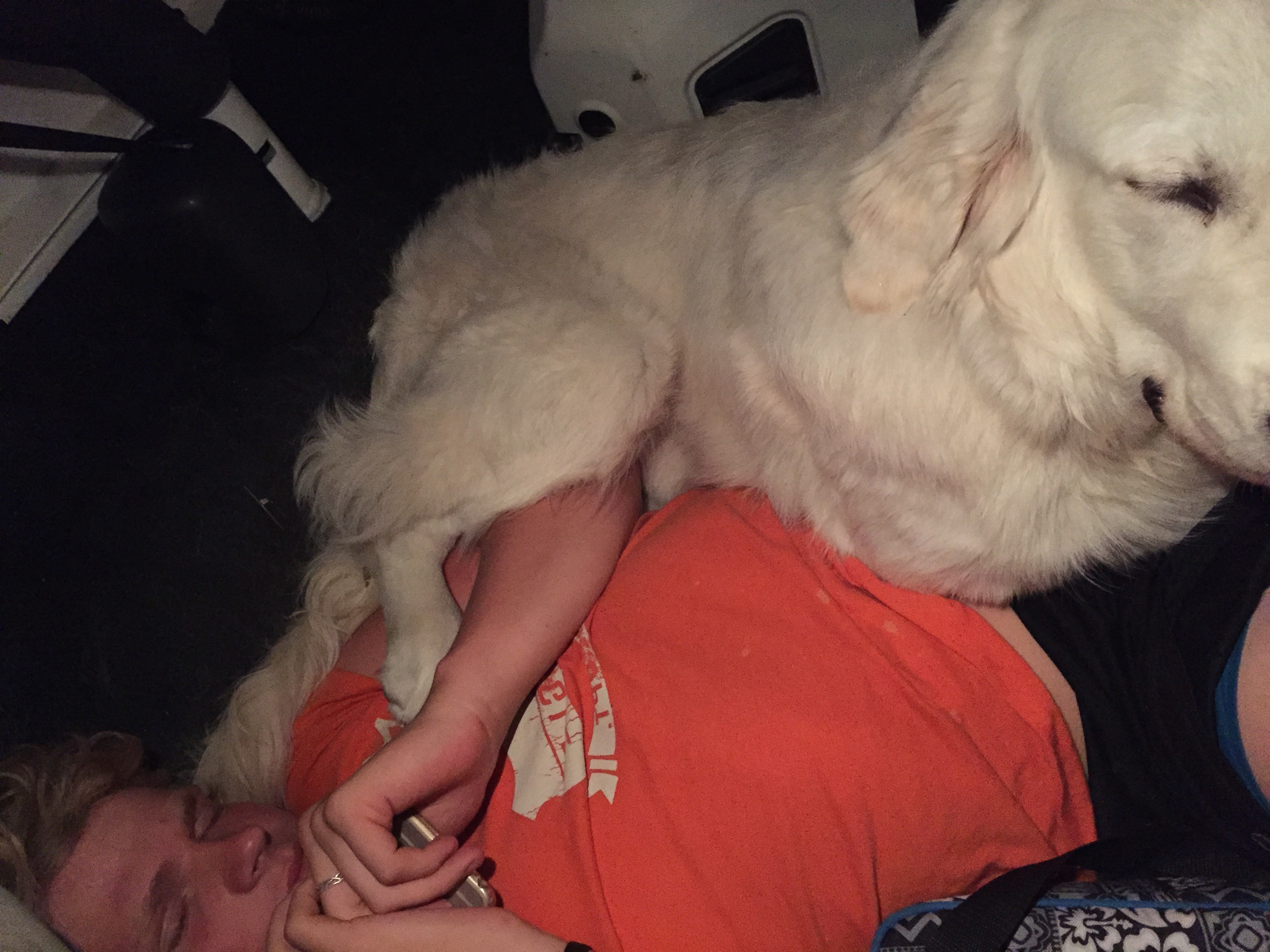 We tried to sleep. Jordan curled up with Dakota in the trunk for awhile. Needless to stay, no one could sleep. Expecting only a 2-hour trek, we had no food, blankets, or other–ahem–supplies. We did have water–praise God! We huddled together till sunlight broke over the mountain peaks.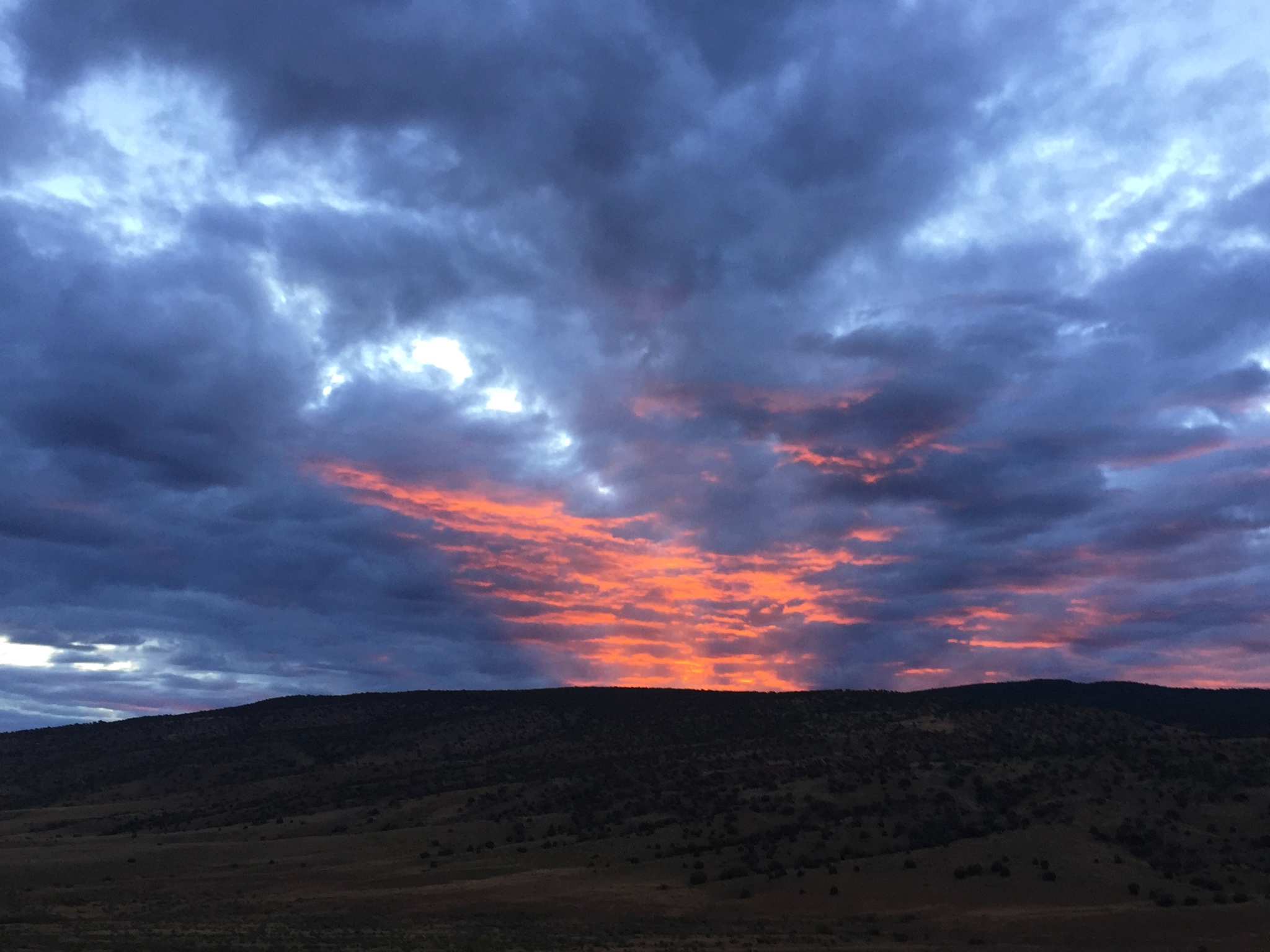 Colorado sunrise — finally!
The roads were still clay soup. We asked God to make a way where there seemed to be no way. He answered. We made the decision to go down the side of the least steep slope we could find–over rocks–straight down to the base where we could eventually hook up with the flat road out! It looked scary from the top, but it felt as if angels had carried us down. Amazing! God is true to His Word.
Jer. 33:3 Call upon me and I will show you great and mighty things you couldn't think of yourself. 
We came rolling into the Montrose KOA around 9:00 a.m. The park manager asked us how was our first night in Montrose. She got a story she didn't bargain for. 🙂
We spent the day and next evening there, then moved on to a truly relaxing little campground riverside in the neighboring town . . .
Cimarron, CO — Pleasant Valley Campground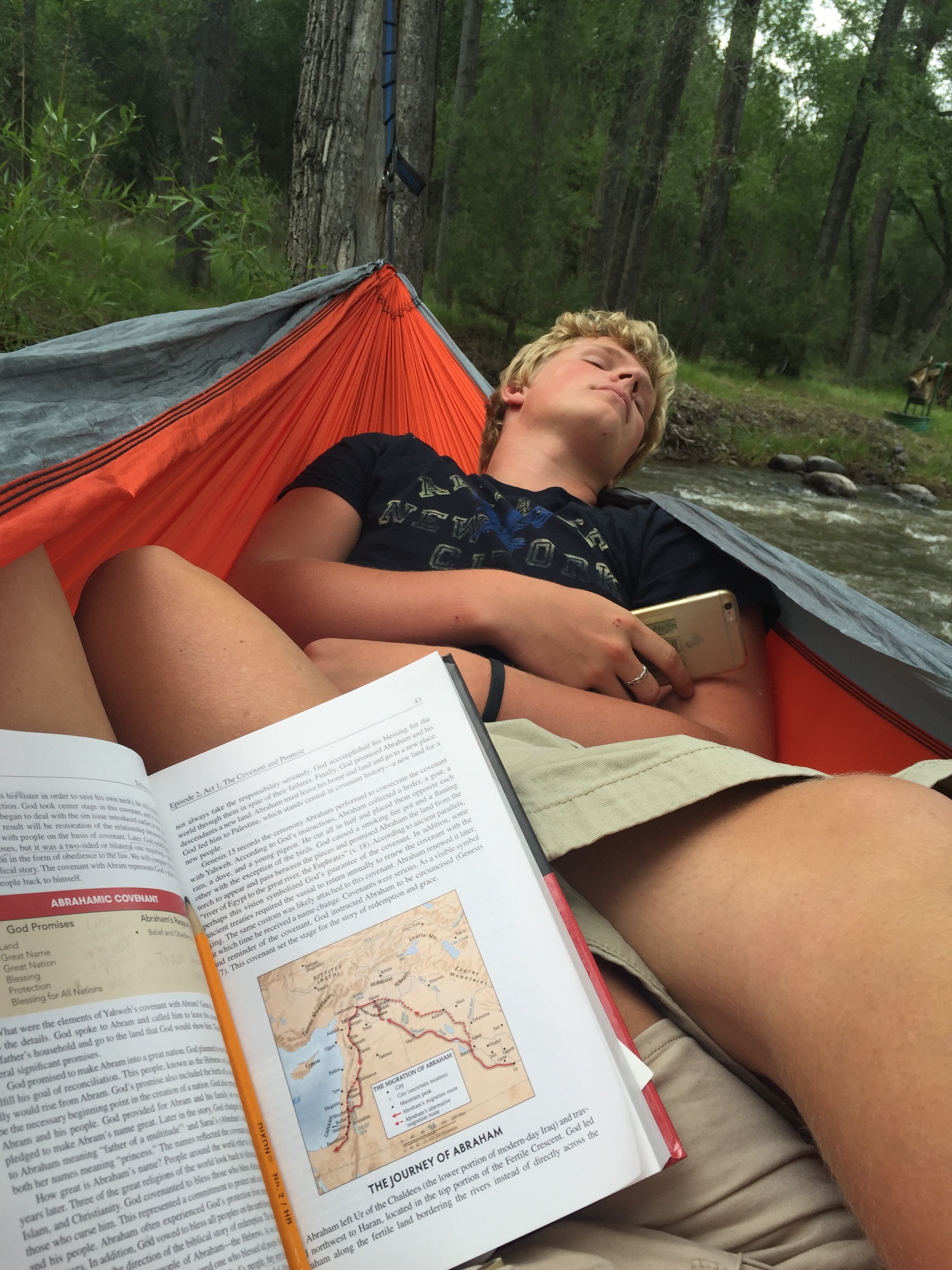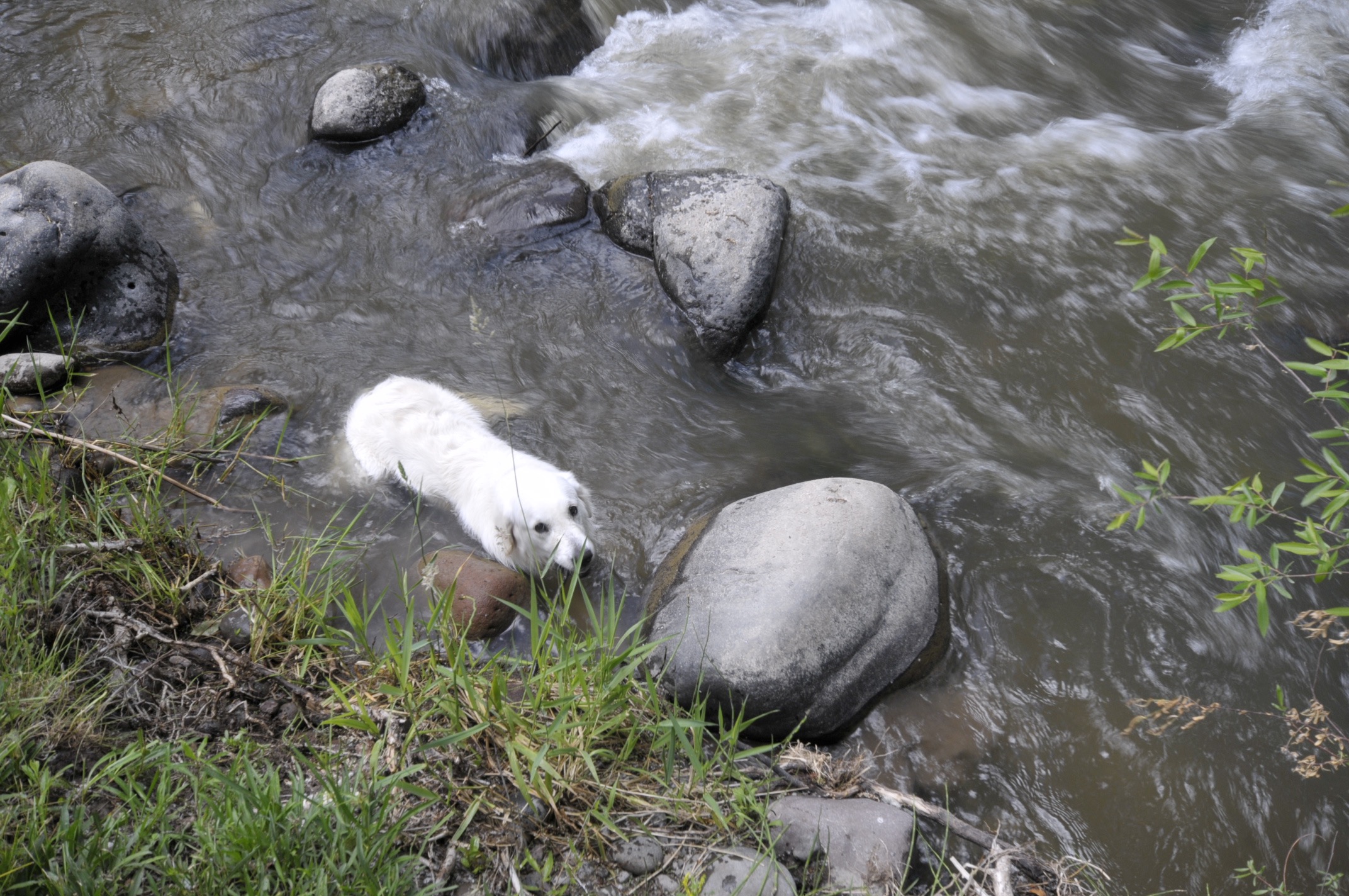 Perfect hammock setup next to the river. Rochelle and Jordan shared the 2-person hammock each doing what they love–reading and texting (or is that sleeping?)
Dakota loved the river experience here. A wise friend recently told me that having a dog helps us to slow down and enjoy the moment. I'm really beginning to understand that on this trip.
There was a little creative work going on in the hammock too. A hammock is a little piece of heaven facilitating rest, meditation, and creativity. We have now acquired 5 of them on this trip, yet still prefer to share. 🙂 You should get one too.
Tomorrow: Ouray, CO