Today we took a long morning hike on the sand dunes.  It was a comfortable 70 degrees and sunny.  We hiked to "tree island."  It looks like a lush oasis in the desert.  While on our hike we watched ATV's doing tricks and jumps on the dunes.  We also watched the misfortune as one ATV flipped and the driver was hurt.  Rochelle and the kids ran over and prayed with lady.
Oregon Sand Dunes with Tree Island and the Pacific Ocean in the background
We watched as they jumped the dunes (and had accidents.)
Next, we went to the world famous (or at least that's what the brochure says)  Sea Lion Caves.  They also claim to be the world's largest sea caves (12 stories tall and the size of a football field.)
Found from Central California to the Bering Sea, this is their only mainland rookery.  The rest of their homes are on rocks offshore.  In the spring the bulls gather harems of 10-20 cows and keep their families until breeding is done in early July.  The bulls average 1,200 – 1,500 pounds.  Sea Lions live about 20 years.
This is a view inside the Sea Lion Caves… (we just saved you $11 per adult).  Actually it was a fun experience and one that awakens all the senses… especially smell and hearing (they are very noisy and smelly animals.)
Another view of sea lions from a rock outside of the Sea Lion Caves.  Jordan intently watching the sea lions.
After leaving we traveled North on Hwy 101 and found a state park right on the Pacific Ocean.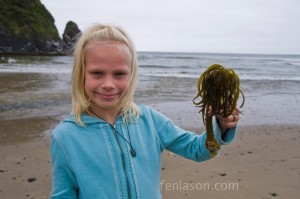 Carlye holding up an "Oregon Palm Tree" which is actually an edible sea plant (although it never made its way to our dinner plate).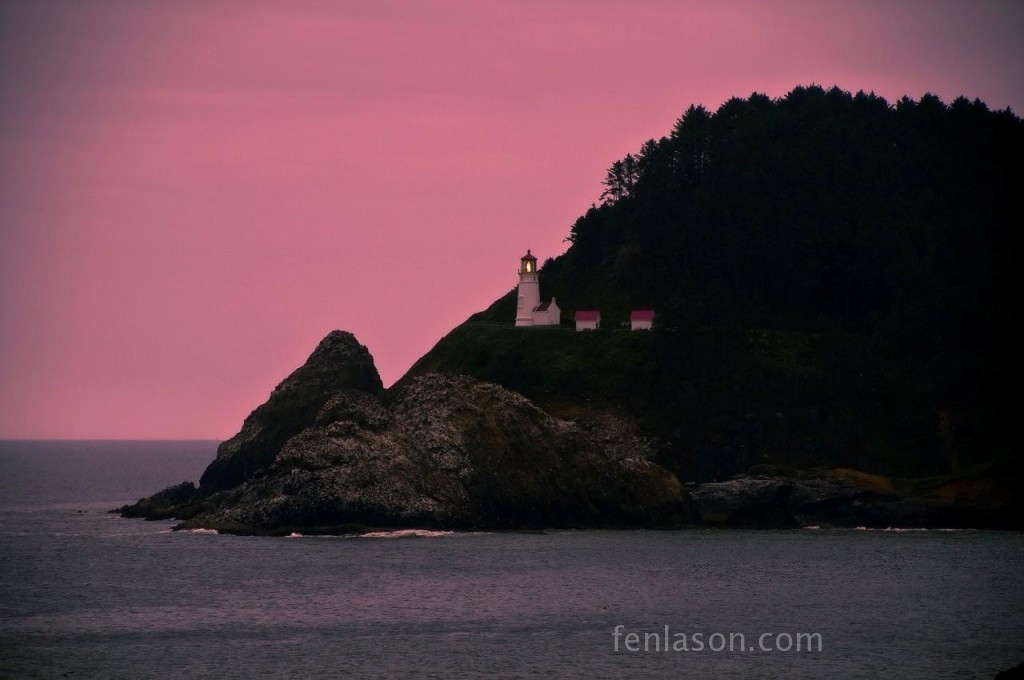 Heceta Lighthouse early evening.  This is one of Oregon's most photographed lighthouses which cast its first beam of light on March 30, 1894.