Today we went into Seattle.  On the advice of the locals we drove to a Park & Ride and took the bus into the city.  Our first stop was the historic Pikes Place Market.  Pike Place market is a large covered market downtown that sells everything from fish, meat and produce to clothes, paintings and tourist trinkets. It is comprised of many different stores including the original Starbucks.  It's also a farmers market with fresh produce & flowers.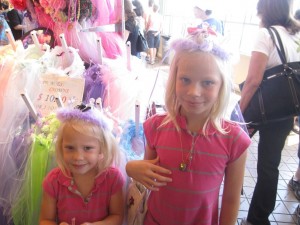 Girls trying on "princess crowns" found at the market.
The kids intently watched as a magician performed amazing card tricks.  Alyssa (right) was captivated listening to a quartet outside the original Starbucks  cafe.  They were singing gospel music.  She honestly didn't want to leave.
More sights of Pikes Place Market.  Rows and rows of fresh flowers.  We also enjoyed watching the famous fish throwing at the market.
After getting an idea from watching the other panhandlers Jordan & Carlye panhandle asking for food money for "Grip" the lizard (right).  They did manage to get $1.11!  I think it made their day.  Notice the lizard on Jordan's shirt (left).
Right across from the abundant flower stands of the open air market that is Pike Place Market lies the first ever Starbucks store established in 1971.  It was jam packed with tourists.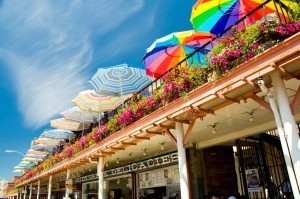 Pikes Place Market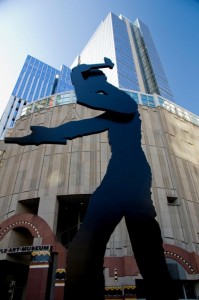 Seattle Museum (we didn't go in… it just looked like a fun picture)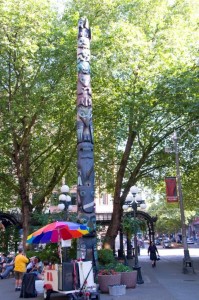 On the way to Pioneer Square we passed the World's Largest Totem Pole (well almost… Seattle "had" the world's largest totem pole and so not to be outdone, Tacoma citizens hired Alaskan natives to come to Tacoma and build a bigger one.)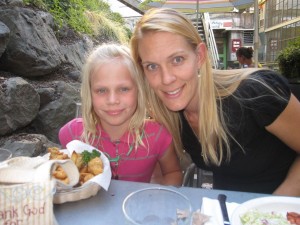 We had dinner at a great seafood restaurant by the water.  Grilled Salmon… yummy!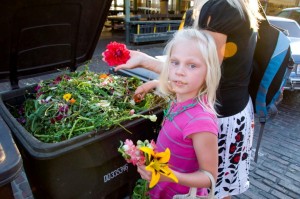 Fresh flowers at a discount!! 🙂  After dinner the Pikes Place Market was closed so Carlye spotted a great deal on almost fresh flowers!
Dusk at the Market.  Most of the people have left.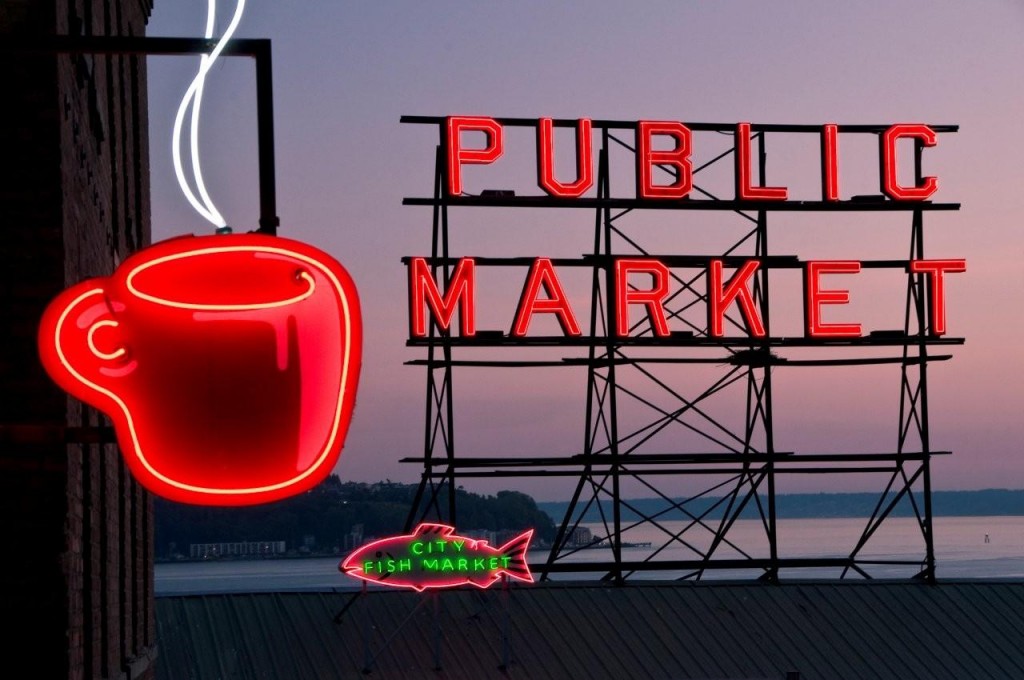 City Fish Market at Dusk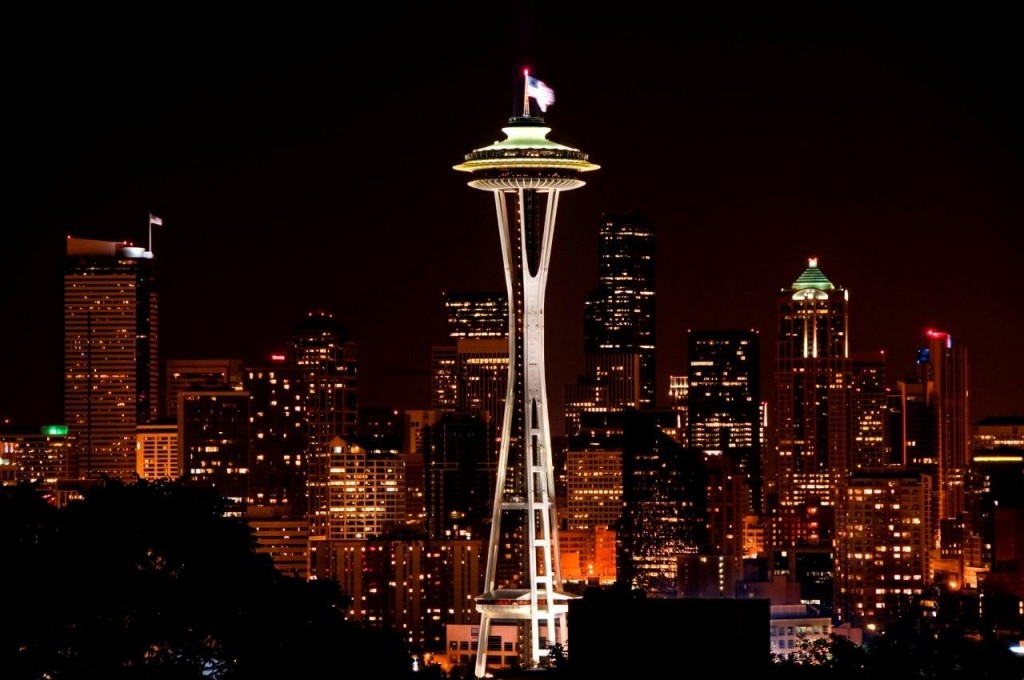 Seattle from Kerry Park.  Around midnight we drove up to Kerry park to get this city scape night shot.