Happy Fourth of July!  In remembrance of all those wonderful Fourth of July celebrations at Dixon Lake, we made taco salad for lunch and played on the playground at the RV park.  We grilled burgers for dinner and made a "flag" cake with blueberries for the stars and raspberries for the stripes then headed to Bellevue Park for the city's festivities.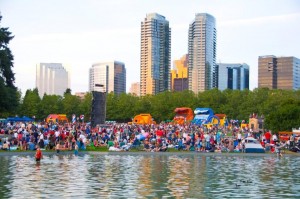 The 2o acre Bellevue Park was filled with thousands of people, dozens of food vendors, a main concert stage, & many activities for the kids.
Despite the crowd, we had a relaxing and fun time playing before the fireworks began.
We had a great time playing frisbee and fighting with noodles.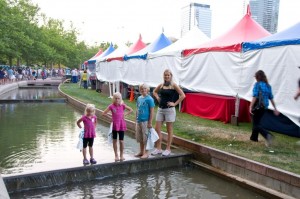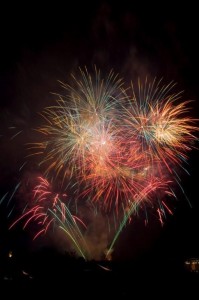 Firework display was great, but a little short.  I expect this is the case around the country with the current budget cuts.
After leaving Bellevue Park we drove into Seattle to the Space Needle.   We walked around the carnival rides and played on the sculptures around the Space Needle grounds.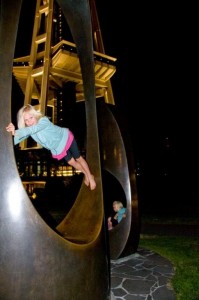 Carlye playing on sculptures in front of the Seattle Space Needle.
The Seattle Space Needle with the spinning Ferris Wheel at midnight.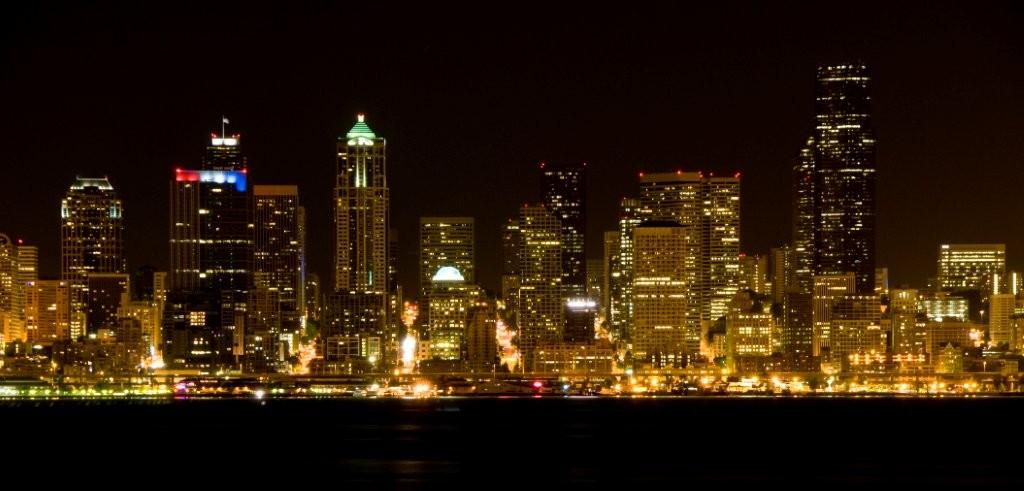 Then we drove to Alki Beach—the shore opposite the skyscraper-lined bay for some amazing night views of the city.  We finally arrived back to the motor home at 1 a.m.