We extended our trip to Seattle for another day… just too much to do here!  This time we drove into the city and found a parking garage for only $8.  Much easier than taking the bus.  After parking we walked to the monorail and took it to Seattle Center.
Monorail to Seattle Center (left) Two street performers acting like copper statues (right)
We all took a ride on the Ferris Wheel (left)  Another, but not the last 🙂 picture of the Space Needle.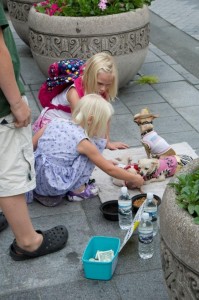 Not only people beg for money in Seattle… who could resist these homeless Chihuahuas (Carlye donated a dime).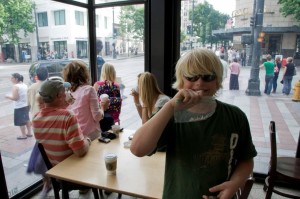 OK… so you've just visited your umpteenth Starbucks in Seattle and your looking for a little excitement!?!?  Well Jordan provided us with some great entertainment.  (Warning:  Don't try this at home.  We will not be responsible for any actions taken.  These are professional mischief makers.)  Here's what to do:  1.  Get a box of those harmless (but loud) snap and pops.  2.  Place them on the sidewalk outside the window.  3.  Sit in Starbucks and sip on your coffee until and unexpected unfortunate pedestrian steps onto one.  4.  Repeat steps 1-3.  This provided entertainment not only for us, but other Starbucks patrons.
One last visit to the first Starbucks (left) View of Seattle from our parking garage (right)
The kids had fun playing in the lower level of Kerry Park while I was taking pictures.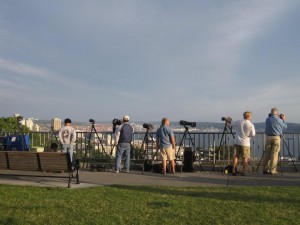 All the professional (or serious) photographers were at Kerry Park in Seattle to shoot the full moon against the Space Needle.  The moon was due out at 8:30, but hid in some low clouds…  Even though no one got the shot they came for (and some drove a few hours to get here), we all got great sunset and evening shots of the city.  See my two below: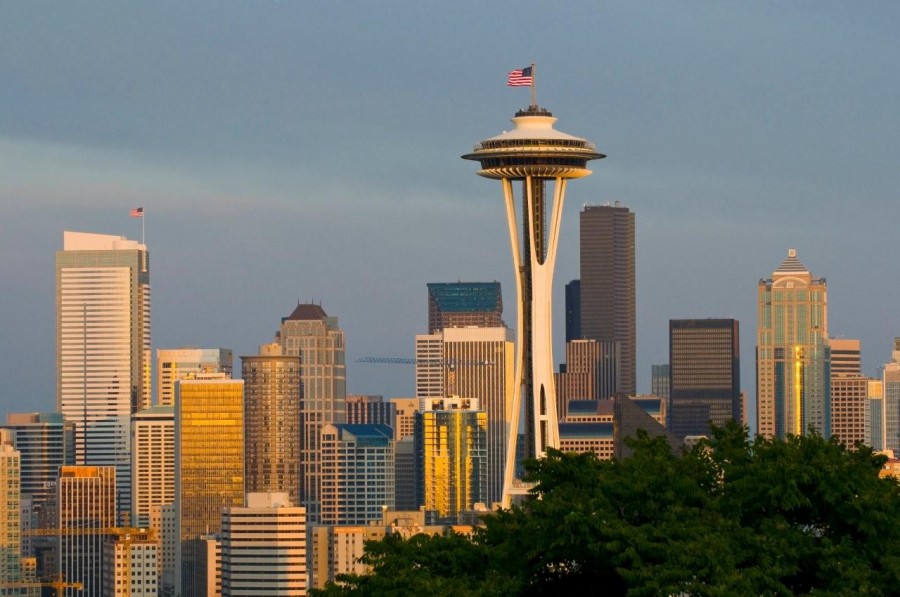 Seattle just after sunset as the warm sun reflects from the buildings… a magical time of the day.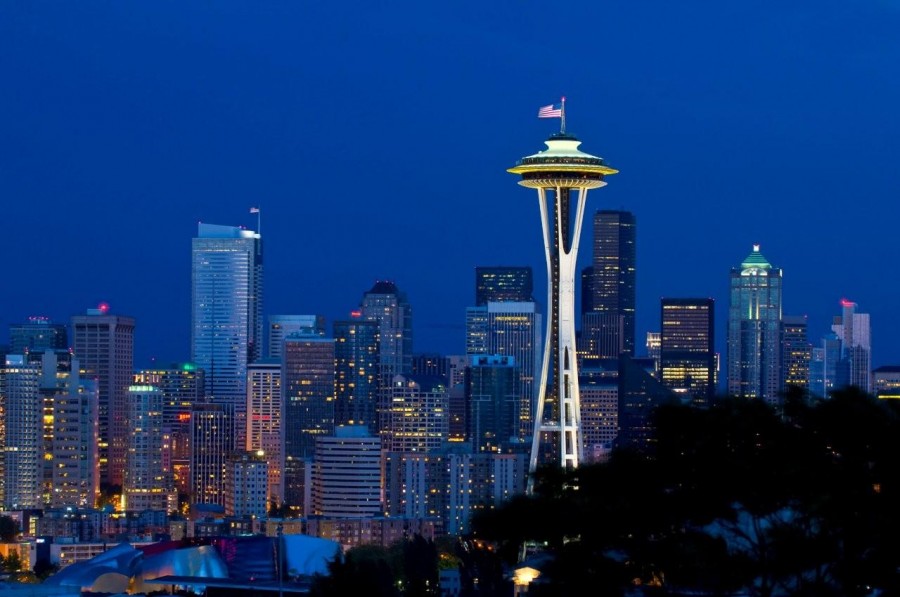 Seattle just before nightfall when the sun has set and a faint blue color lingers in the sky.  If you visit Seattle, don't miss this view from Kerry Park!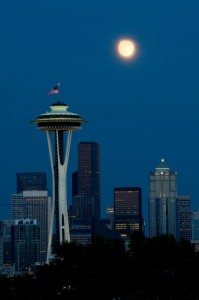 Finally the full moon shows itself from the clouds, but it is already too high in the sky to get the shot everyone wanted.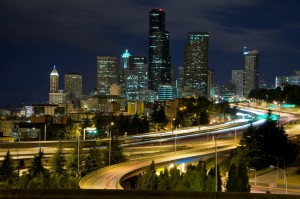 Downtown Seattle around midnight shot from the 12th Avenue bridge.