We finally made it into Canyonlands National Park–the reverse of Arches' upward topography.  This park is really like a miniature Grand Canyon complete with a river running along the bottom.  We completed 3 hikes–a total of only 4 miles but tough climbs up large boulders.  The kids enrolled in the Junior Ranger program, completed a booklet of questions and answers based on their hikes on the trails and an initial "Ranger Talk."  They earned a cool badge at the end of the day.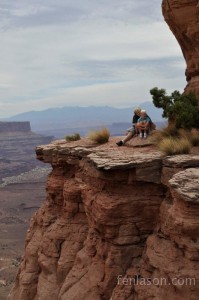 Jordan & Alyssa at Shafer Canyon Overlook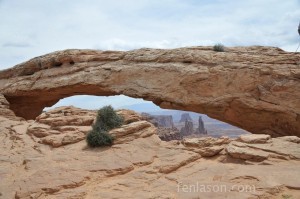 Mesa Arch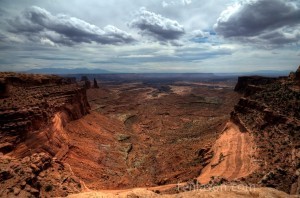 View from on top of Mesa Arch taken with wide angle lens (three exposures combined together).