Today was a great and full day!  We left Moab, UT at 7:00 AM and headed to Page, AZ with a half day detour at the world famous Monument Valley.  Monument Valley is run by the Navajo Nation Tribes.  We drove on a 17 mile round trip self tour (on a very rough dirt road) to see the iconic landmarks.  While I wouldn't recommend it as a final destination it was a great–"Hey I've been there"–stop.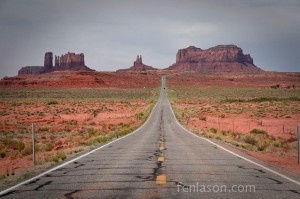 Approaching Monument Valley
No, this isn't a miniature model… Rochelle & I had fun with some perspective illusions. 🙂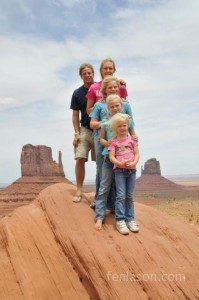 It was so windy that my tripod and camera blew to the ground right after this happy family shot.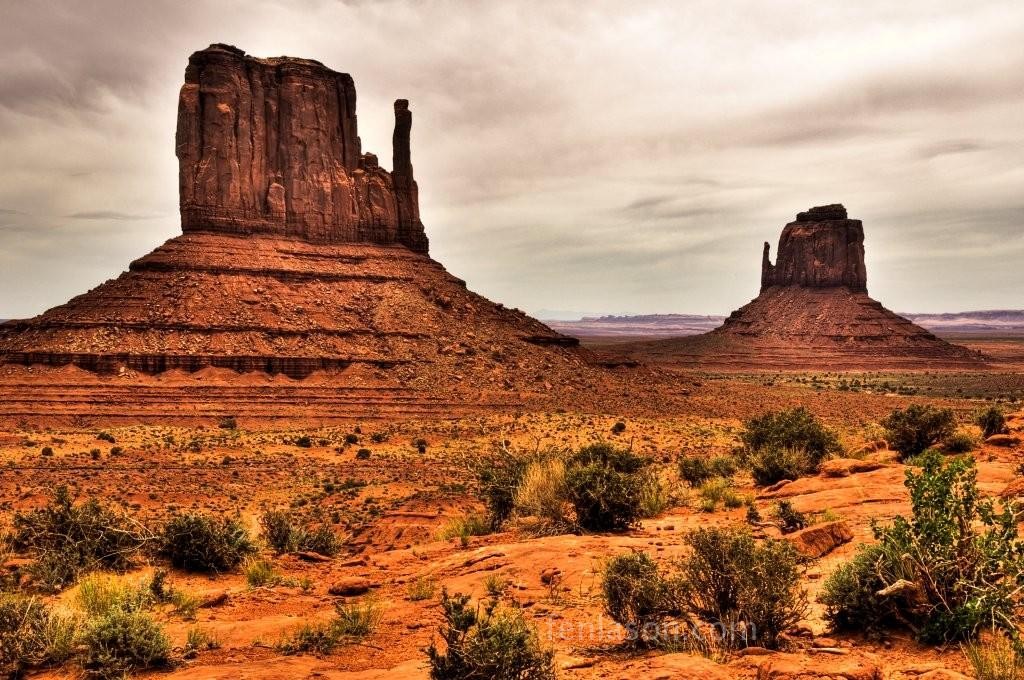 "The Mittens" at Monument Valley (finally the sun peaked through the clouds just long enough to take this photograph)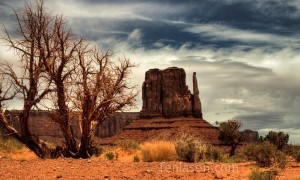 After leaving the Monument Valley we headed for Page, AZ.  Page is a beautiful city located on Lake Powell.  Lake Powell is the second largest man-made lake (created as a result of the Glenn Canyon Dam).
We found a great campground and the kids are having a blast swimming in the indoor pool, playing on the playground, and climbing the large rock mountain behind the campground.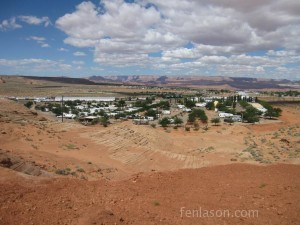 View of our RV Park from the top of the petrified sand dunes during Rochelle's hike w/ the kids.
Page also has the prized Horseshoe Bend I've always wanted to photograph.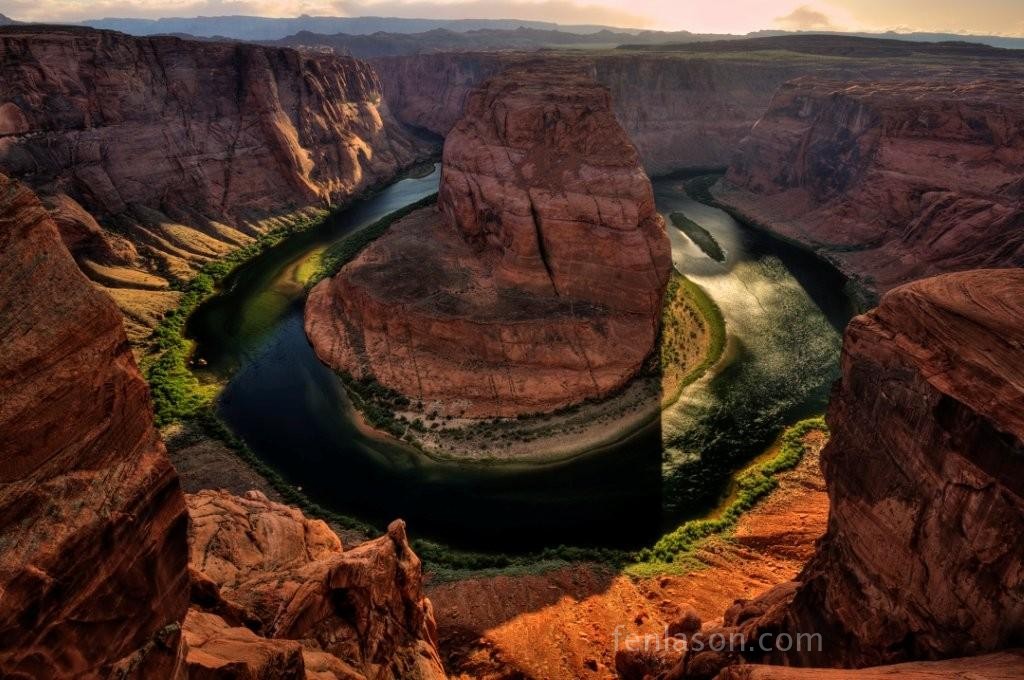 Horseshoe Bend, Page, Arizona (just before sunset)
I was so excited to photograph this site!  I actually spent nearly two hours lying on the rock ground reaching my camera and tripod as close to the edge as possible to get this shot.  There are no guard rails… only an 1,100 foot drop to the Colorado River.  It was worth it.  It's an awesome site to see… the mightiness of God's creation.
Tamed by the Glen Canyon Dam, the emerald-green Colorado River makes a gigantic bend more than a thousand feet below the overlook, swinging first to the east, then curving back to the west. It's a spectacular place, where shadows shift by the minute and new details drift constantly into your awareness.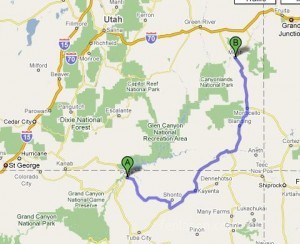 Route Day 8 (We actually started the day at point B and ended at point A.)