We packed up–in the rain–and left Garden of the Gods to head (hopefully) to drier weather in Aurora, CO.  We stopped at Focus on the Family headquarters in Colorado Springs and played in their amazing kids' area.  The kids rode the 3-story corkscrew slide, performed a puppet show, and ventured through the wardrobe door into Narnia.  The bookstore there is amazing.  Our family gives this stop 5 thumbs up!
The kids on the Focus on the Family three story indoor slide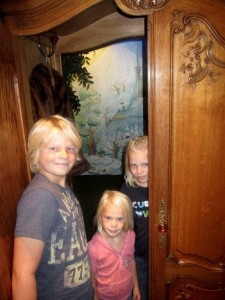 Threatening dark clouds greeted us as we arrived  into Cherry Creek State Park  in Aurora, CO.  The downpour began about an hour after setting up camp.  Jordan was determined to have our own campfire tonight no matter what the weather.  So . . . we roasted hot dogs and made smores while holding umbrellas.  Jordan faithfully held the biggest umbrella over the fire itself–desperate weather requires desperate measures!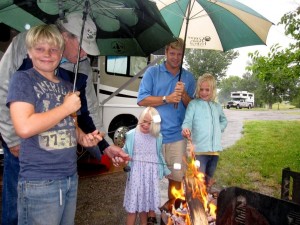 Enjoying a camp fire regardless of the weather – Cherry Creek State Campground in Aurora Colorado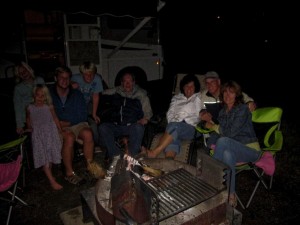 Our last night…
We think we'll head east tomorrow.  Although we actually prepaid another night here, the rainy weather has forced us to reconsider our plans.  And we know paradise awaits us in Stuart, FL (It's lobster season after all!)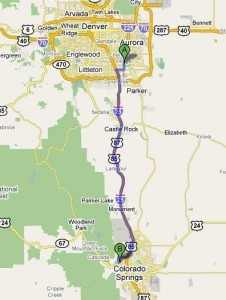 Route Day 61 (From Colorado Springs to Aurora)