Travel from Wisconsin through Minnesota to the Badlands of South Dakota with an overnight stop in a Walmart parking lot.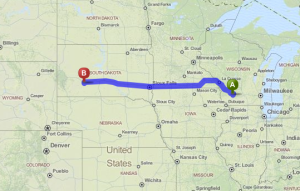 This land is your land; this land is my land; NO! It's Dakota Territory! 🙂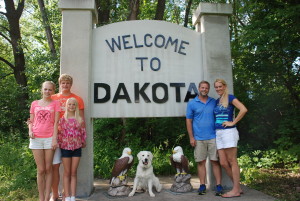 No trip to SD is complete without a stop at the famed Wall Drugs. The billboards offering "Free Ice Water" and "5¢ coffee" can be seen roadside beginning 350 miles out! They opened in the 1930's and still sell lots of nostalgia today. (Best 5¢ coffee ever btw . . . so worth the stop!)
Now you believe in jack-a-lopes, right?
The Badlands are an incredible piece of God-art. Imagine you were a pioneer 150 years ago . . . and you've been traveling through the flat grassy plains of southern Minnesota and South Dakota, then suddenly! Jagged rocks jutting out of the prairie floor greet you. Welcome to the Badlands!
Below are two pics by the entrance sign. This first one is from today. The second is from 8 years ago! As you can see, not much has changed 🙂
[First pic 2015 – Second pic 2007]
Amazing photo op!
(above Photo credit: Jordan Fenlason)
It was 90-something degrees (felt like a FL summer day!)
Jordan jumped out of the moving vehicle and ran like a mountain goat to capture this rare pic.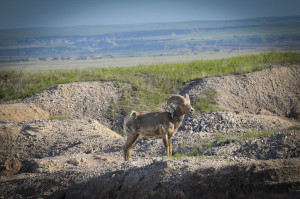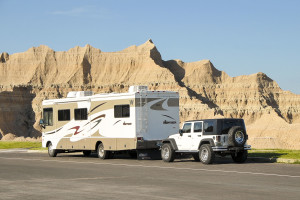 Below: We ran out of water wandering the alluring paths of the Badlands . . . the exit pics are worth a thousand words. (2015 & 2007 respectively)
I guess we're good for another 8 years. Check back in 2023 for another Badlands photo update.