Happy Father's Day!
The Beaver Lake Campground, where we also stayed 8 years ago, has this super slide for its campers! But that's not the even the best part about it. What do the kids remember most about staying here? The tame wild-bunnies that roam the grounds. Here, we're 30 minutes from Mount Rushmore (see the old blog for pics) and other sites below.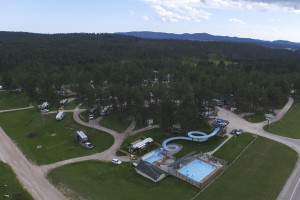 We didn't plan on going to Custer State Park, but our GPS lead us astray (unthinkable, I know!)
(above) Apparently, here Bison often hold up traffic, delight in mud baths, and roll with laughter at each other's jokes.
Wildlife abounds!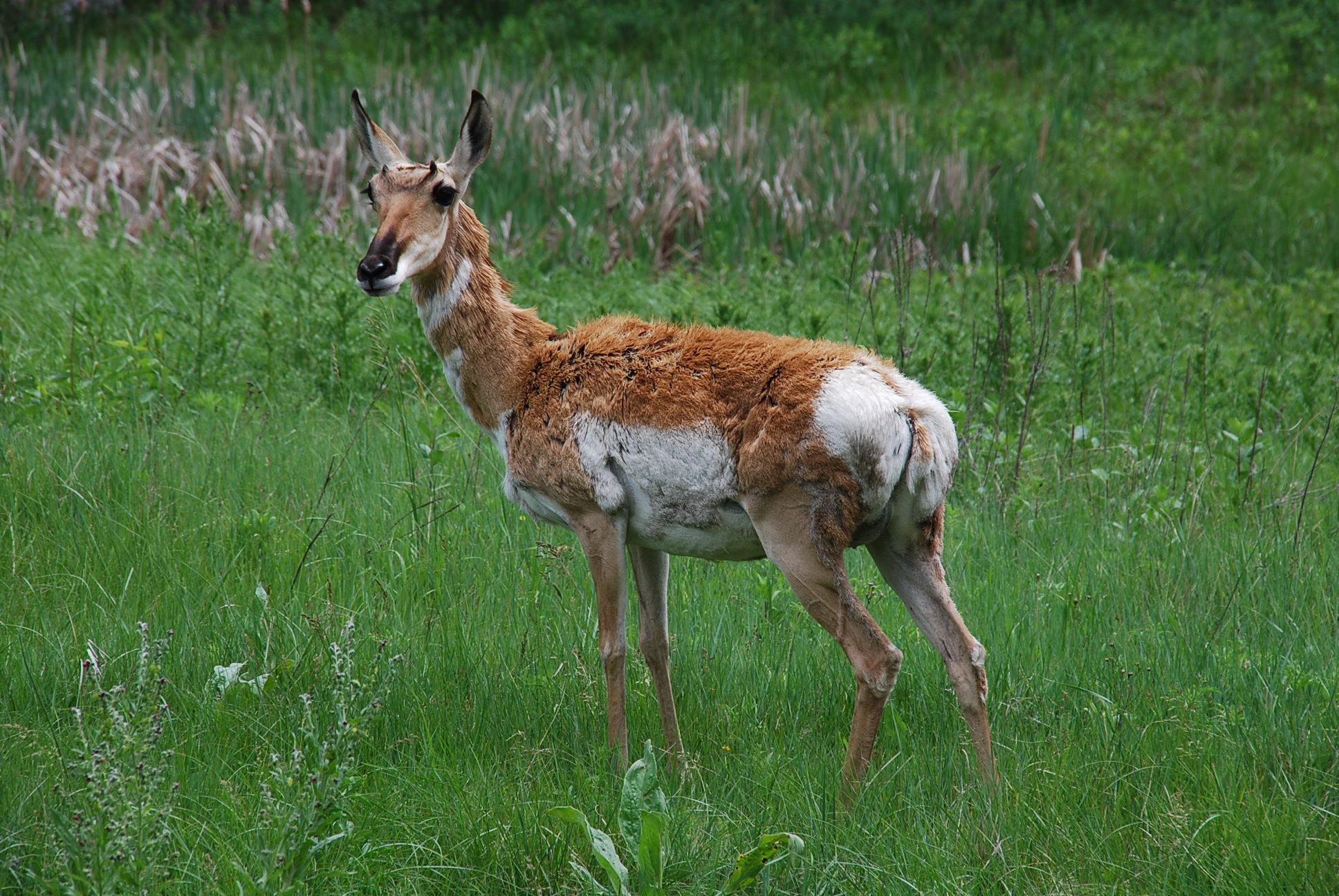 (Deer photo credit: Carlye Fenlason)
So . . . our real destination was Wind Cave National Park
Feelin' frisky after a cold front came through last night–only 71ºF today!
Wind Cave National Park is the 6th longest cave system in the world (3rd in the U.S.) with 168 miles of mapped tunnels so far. Unlike many caves that were formed by fast-moving water, this limestone cave has unusual formations formed by slow-moving water.
Next stop: Crazy Horse National Monument. Can you see the Indian Head carved into the granite?
This is a privately funded endeavor to provide a tribute to the Lakota Indians and their most famous chief.
Work began in 1948 by a man and his wife who had 10 children. The children are continuing the work. Eventually the carving will include the whole body sitting on a horse as seen in this model/statue. The head is already half the size of the entire carving on Mount Rushmore!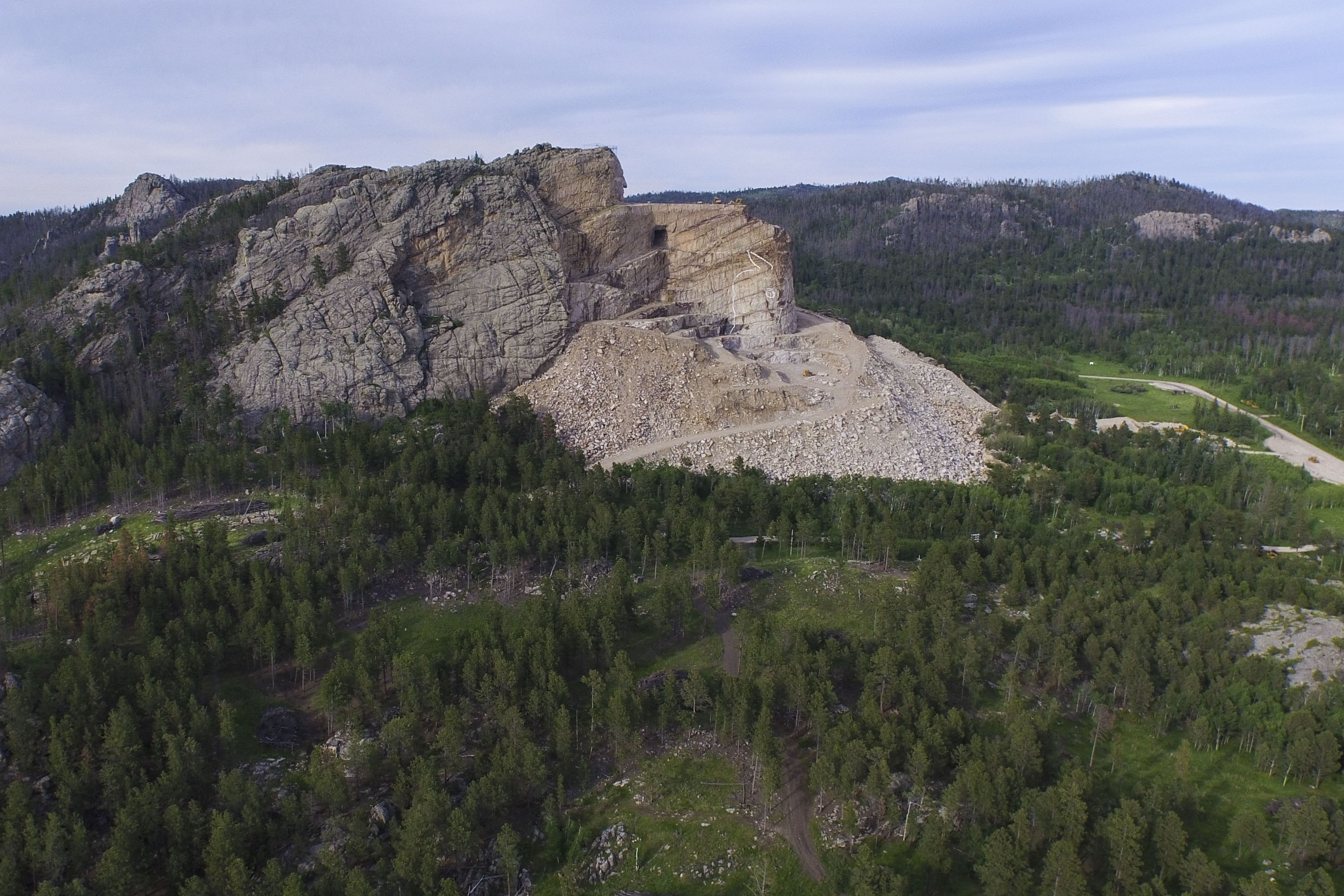 Drone view from 500′ up.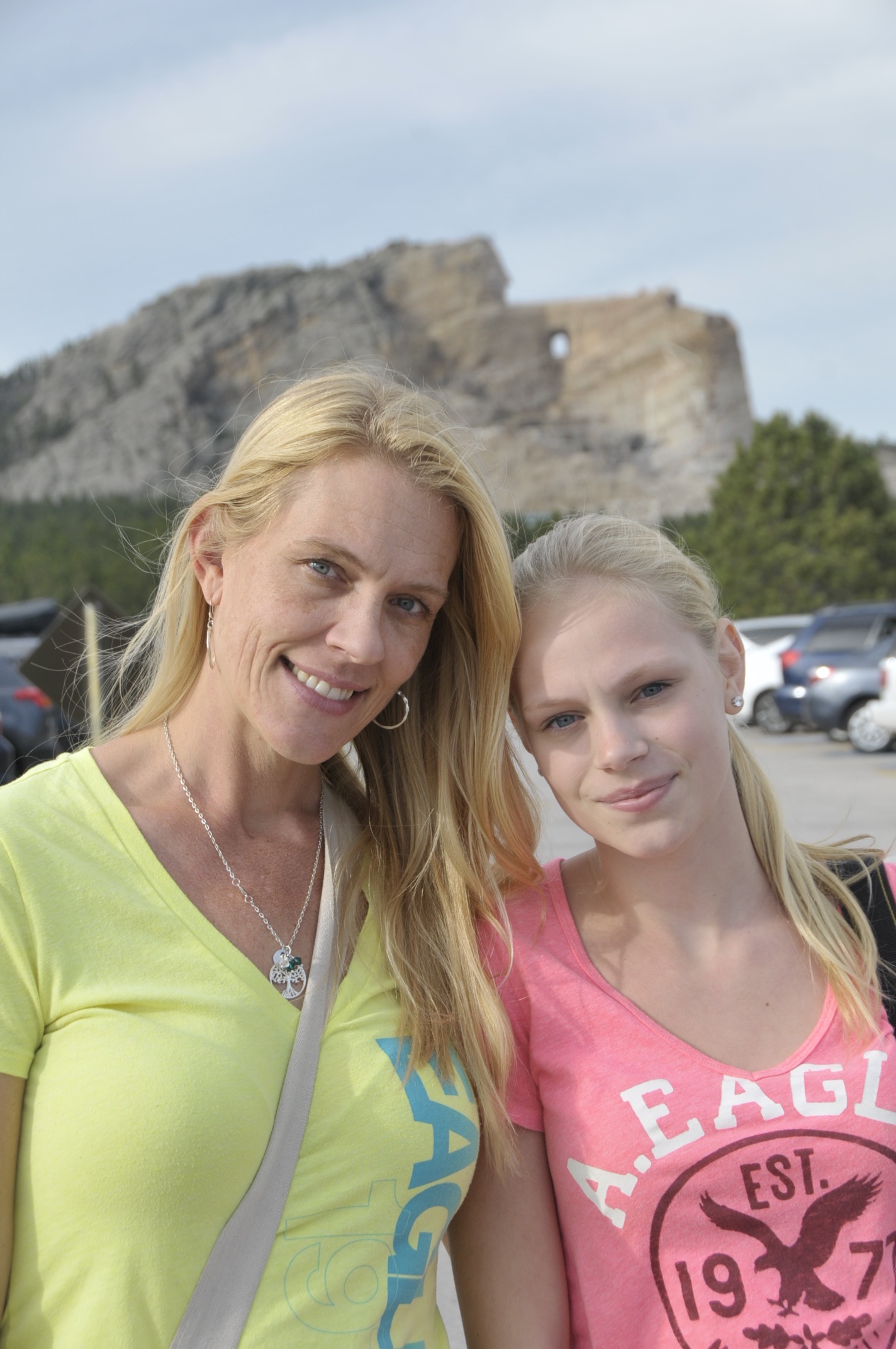 Two of Jarred's adoring fans on Father's Day 🙂
As we post this day's blog, we sit in wonder of the most incredible Father of all–Our Father God! Thank you, God for freedom to adventure and explore the earth you made for us!
Tomorrow . . . Deadwood and yellowstone.