Travel from Custer, South Dakota to Deadwood, SD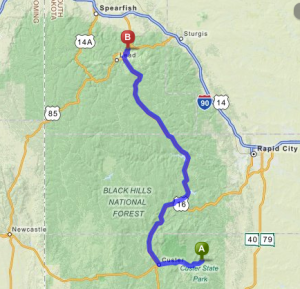 So, we thought about driving the 9 hours to Yellowstone today . . . but the drive past many streams, waterfalls, and lakes strewn throughout Black Hills National Forest enticed us to stay longer.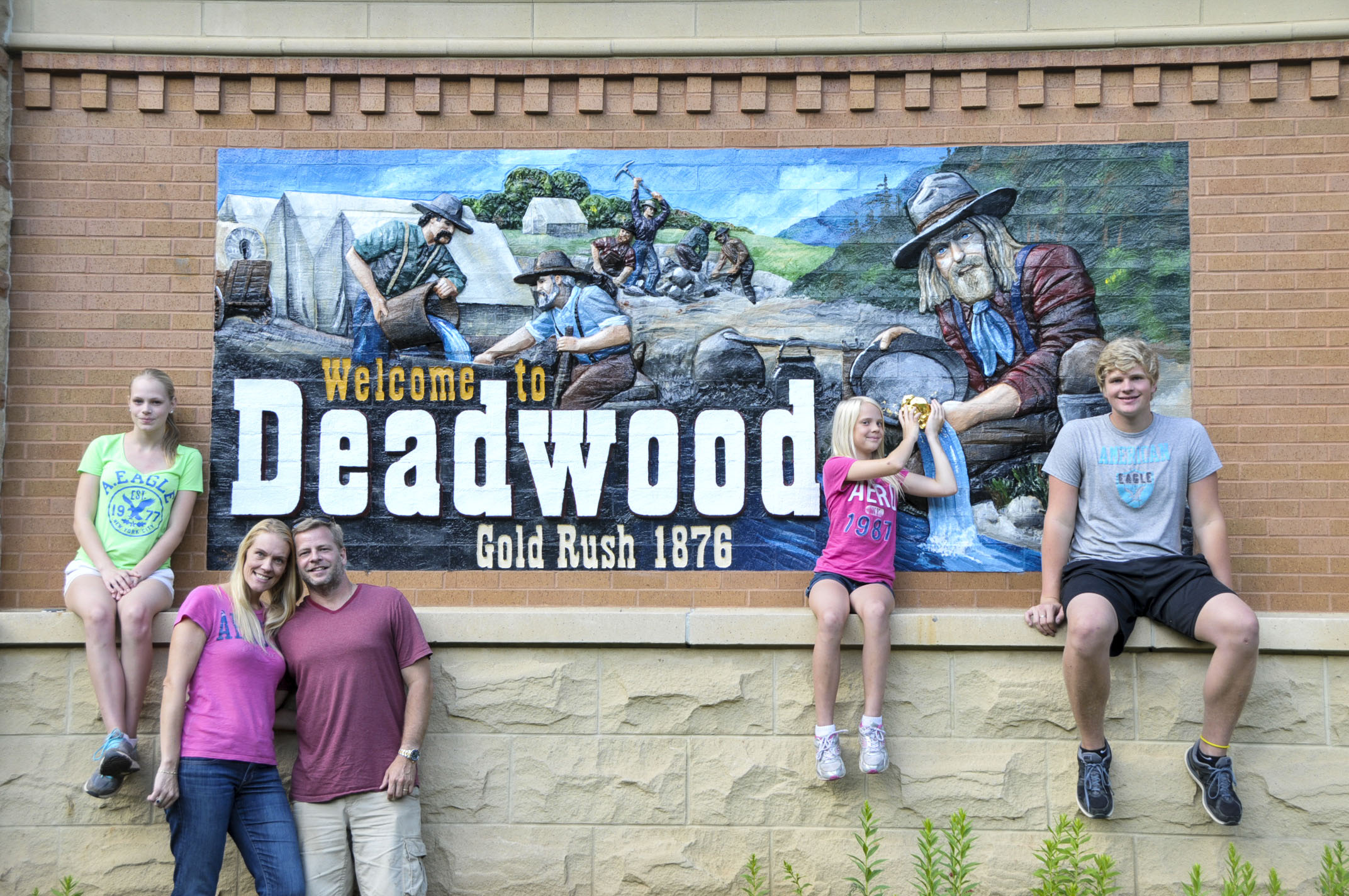 Deadwood is famous for the 1876 gold rush that brought a flood of prospectors, gunslingers, and saloons to the area. (Alyssa was determined to get gold the easy way by taking the hunk of gold from the sign.) It was once dubbed "The most wicked city in America." Supposedly the HBO series Deadwood is pretty true-to-life.
The Fenlason family ate lunch at the saloon where Wild Bill Hickok was shot and killed. Live reenactments of gunslinger showdowns spontaneously occur throughout the downtown.
(above) Saloon Number 10 in downtown Deadwood, SD where Wild Bill was shot on August 2, 1876.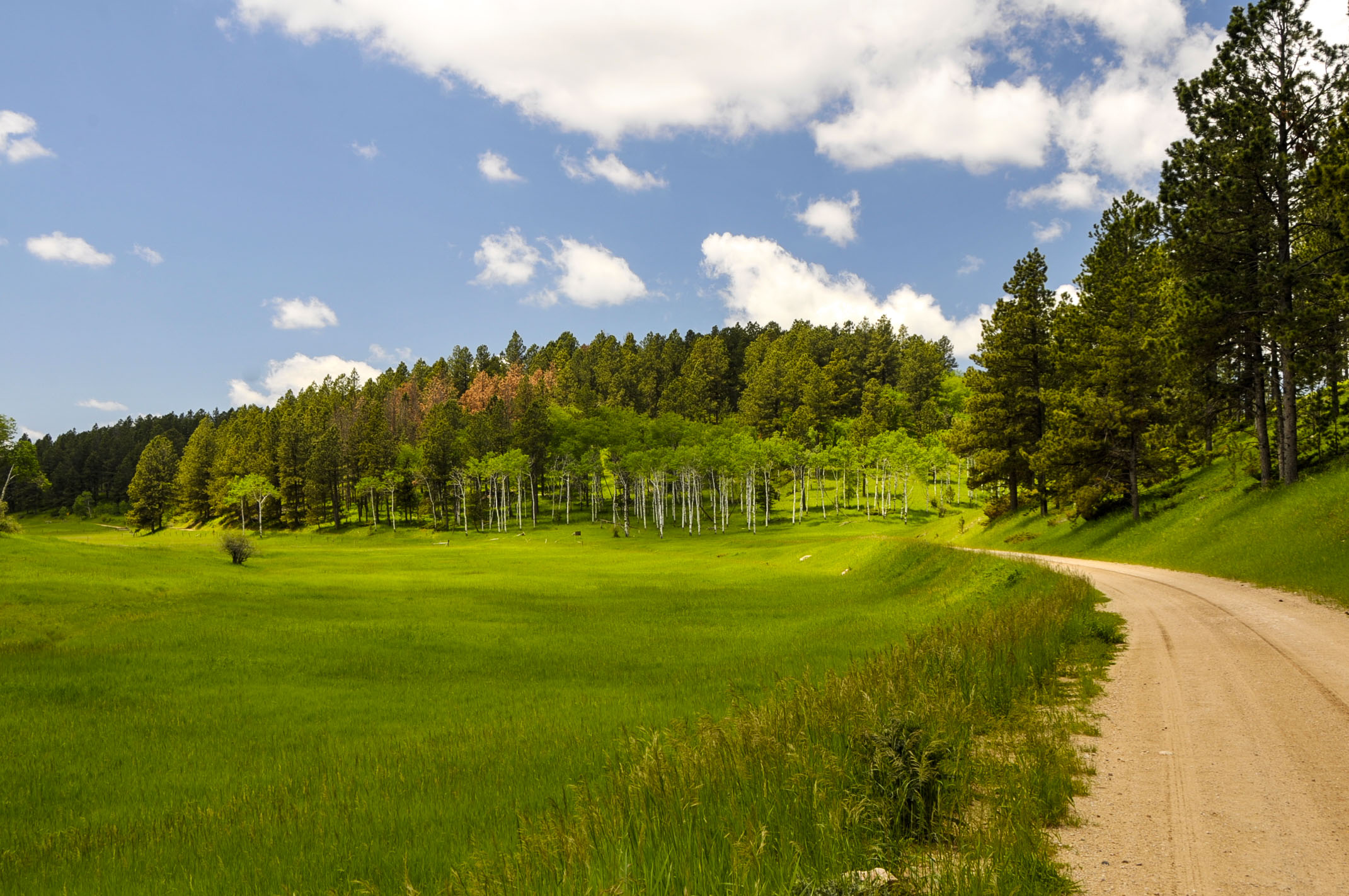 We took off in the morning for some crazy Jeeping trails through the Black Hills National Forest. Inside this 1.2 million acres of protected forest, streams, and meadows lie more than a few private homesteads that were granted before it became preserved. Every once in awhile we would happen on a maintained section of road with a fence, some cows, and interesting buildings (most still in use).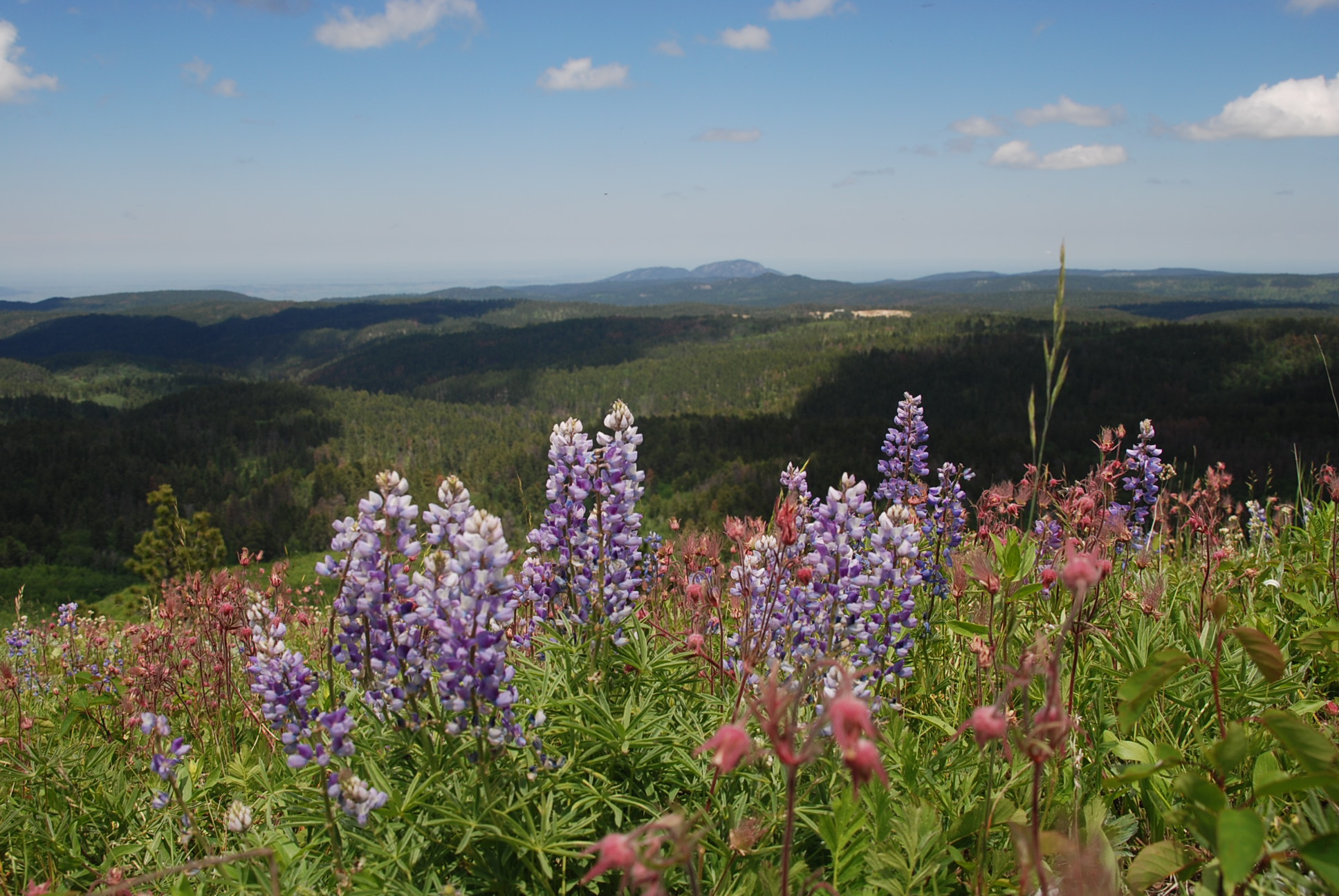 Wildflowers are in bloom everywhere because of the abundant rainfall so far this summer!
(Photo credit: Carlye Fenlason ©)
Jordan is quickly becoming a master at videography, and–more importantly–editing all the footage to produce a memorable experience for those who've lived it and those who wish to do so 😉
Jeeping took us deep into the forest and up mountain passes over the state border into Wyoming. Cement Ridge contains one of the highest peaks in this area (6,600 ft. above sea level). The fire lookout is manned everyday by a ranger who can see more than 25 miles in all directions and spot wildfires started by campers and/or lightning. We had no cell service anywhere on the Jeep trails, but at this lookout, we had full bars LTE! The kids thought this would be great job . . . 🙂
"Cement Lookout" . . . aerial view (see the little brown lookout tower in the pic on the right?) You can't tell from the pics, but the road runs up a ridgeline with steep embankments on each side. So steep, in fact, that Carlye did not want us to let Dakota out of the Jeep! But he knew better than to jump off a cliff . . . Dakota prefers meadows of wildflowers as you can see below.
This old barn was shingled with aluminum disks with some stamped lettering that we could not decipher. The ranger at the fire lookout had informed us that cyanide was (still is) used to leech the gold out of the rocks in these "black hills." The disks were the lids from the cyanide cans! Great way to "reduce, recycle, reuse!" Pretty artsy shingles too (click on the pic to enlarge).
Tomorrow we head toward Yellowstone via Cody, WY.
Good bye Dakota Territory.