This morning I took a photographers tour of Antelope Slot Canyons.  Antelope Canyon is the most-visited and most-photographed slot canyon in the American Southwest.  It is located on Navajo land near Page, AZ.  The canyon was made by the erosion of this sandstone, primarily by flash flooding (in fact a flash flood in this canyon killed 11 people in 1987).  The bright sunlight beams down through the slots and dances off the sandstone walls.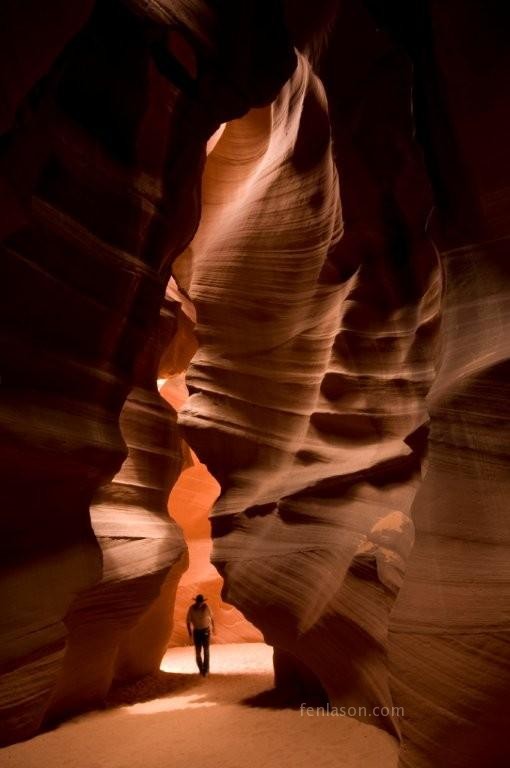 A Navajo Chief walked through as I was taking this picture.
These pictures were taken about 12:00… the best time of the day for artistic lighting.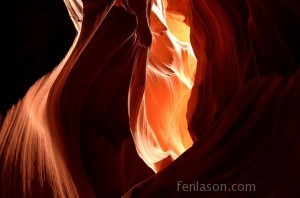 When I got back from Antelope Slot Canyons we all went to Horseshoe Bend for the last time.  It was a little unnerving as the kids looked over the cliffs to see the Colorado River.  Fortunately we left with all three kids!! …whew… 🙂
Our family on the on the edge at Horseshoe Bend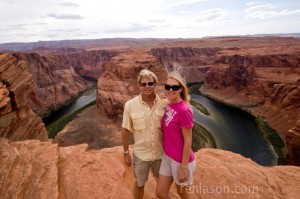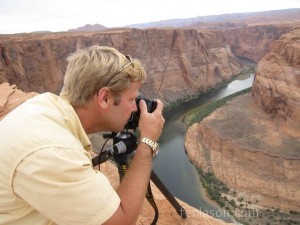 Me at my favorite spot… (but I promise–no more pics of Horseshoe Bend!)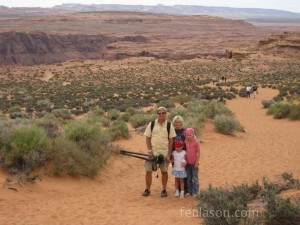 Our hike out (3/4 mile)