Grand Teton National Park is just south of Yellowstone, and is completely different in topography and vistas.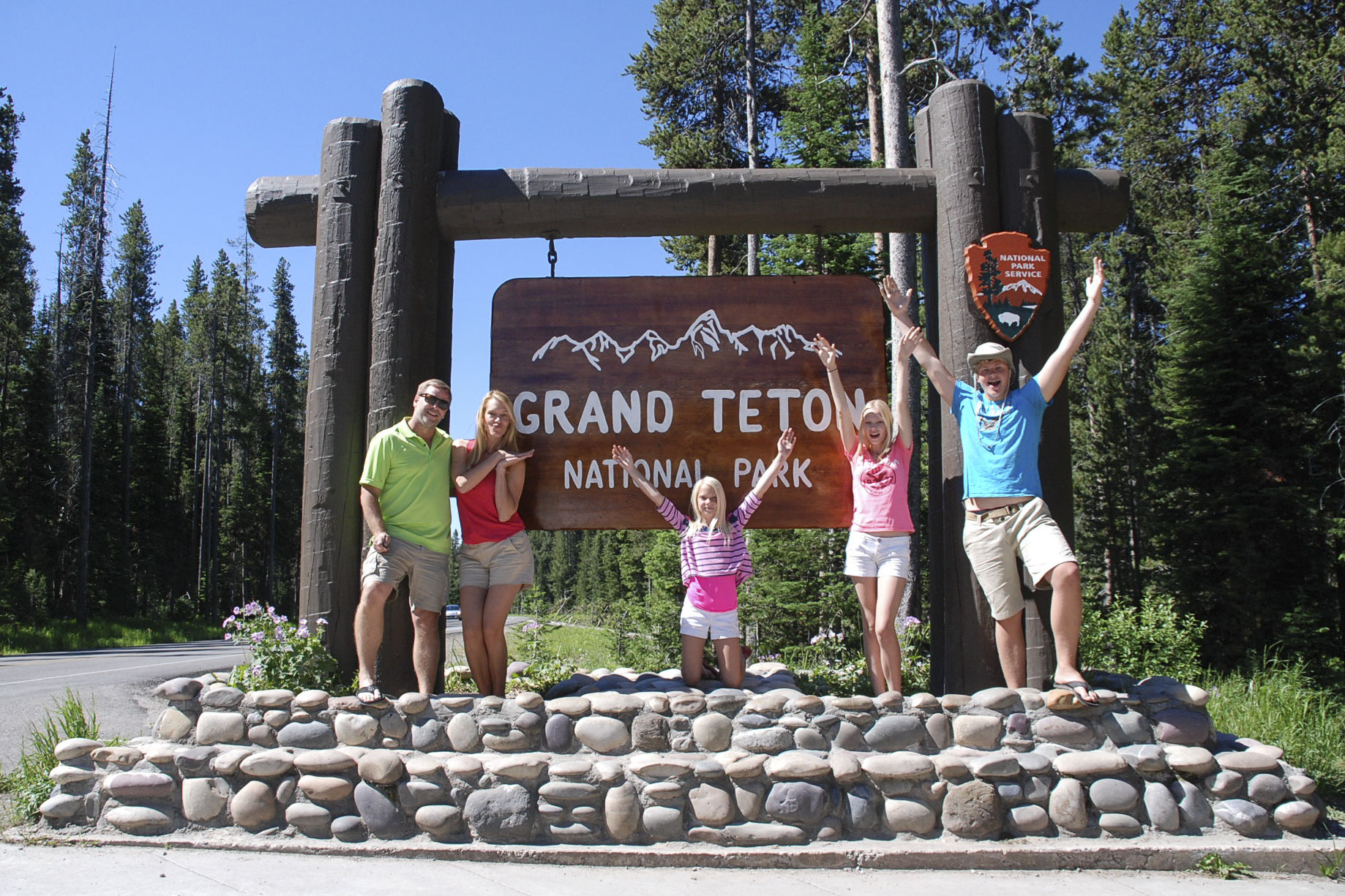 Day 1:
After quickly settling into our campsite at Colter Bay RV & Campground, we set out on a lakeside hike.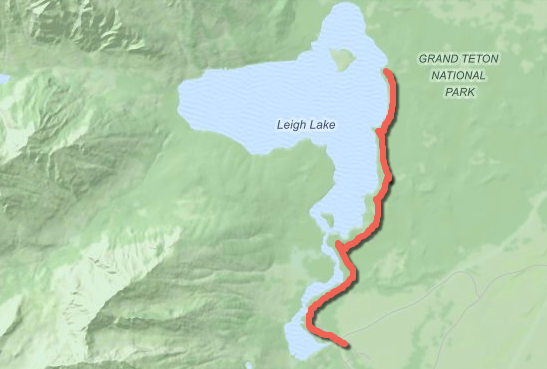 Starting at the south parking lot near Jenny Lake, we hiked north past String Lake (not named on the map) to the crystal clear waters of Leigh Lake.
These hearty hikers were in good spirits &  ready for the 7 mile round-trip trek.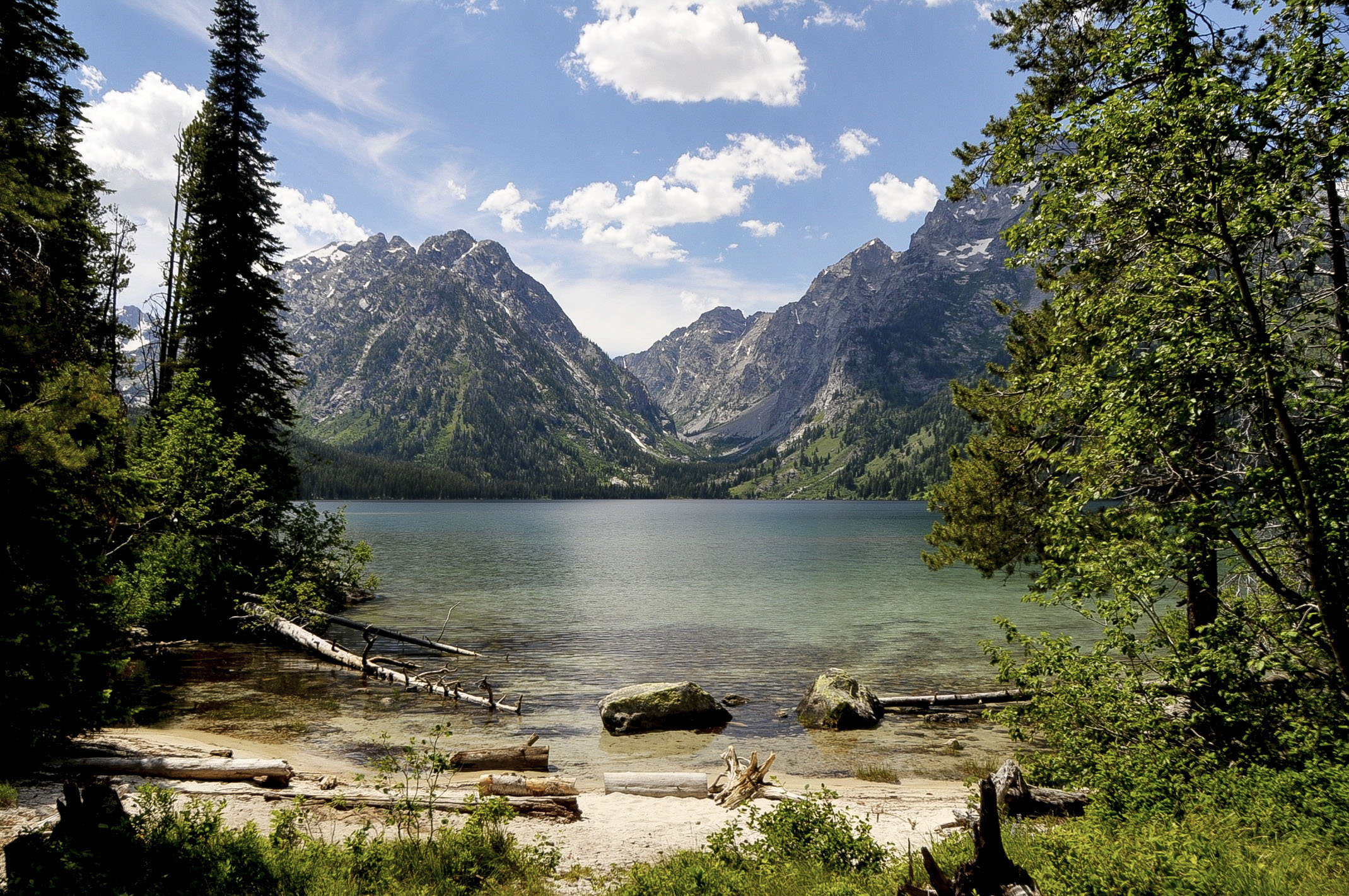 Leigh Lake displays some pretty white sand beaches just ready for swimmers who are missing the Atlantic Ocean. (Photo Credit: Jordan Fenlason)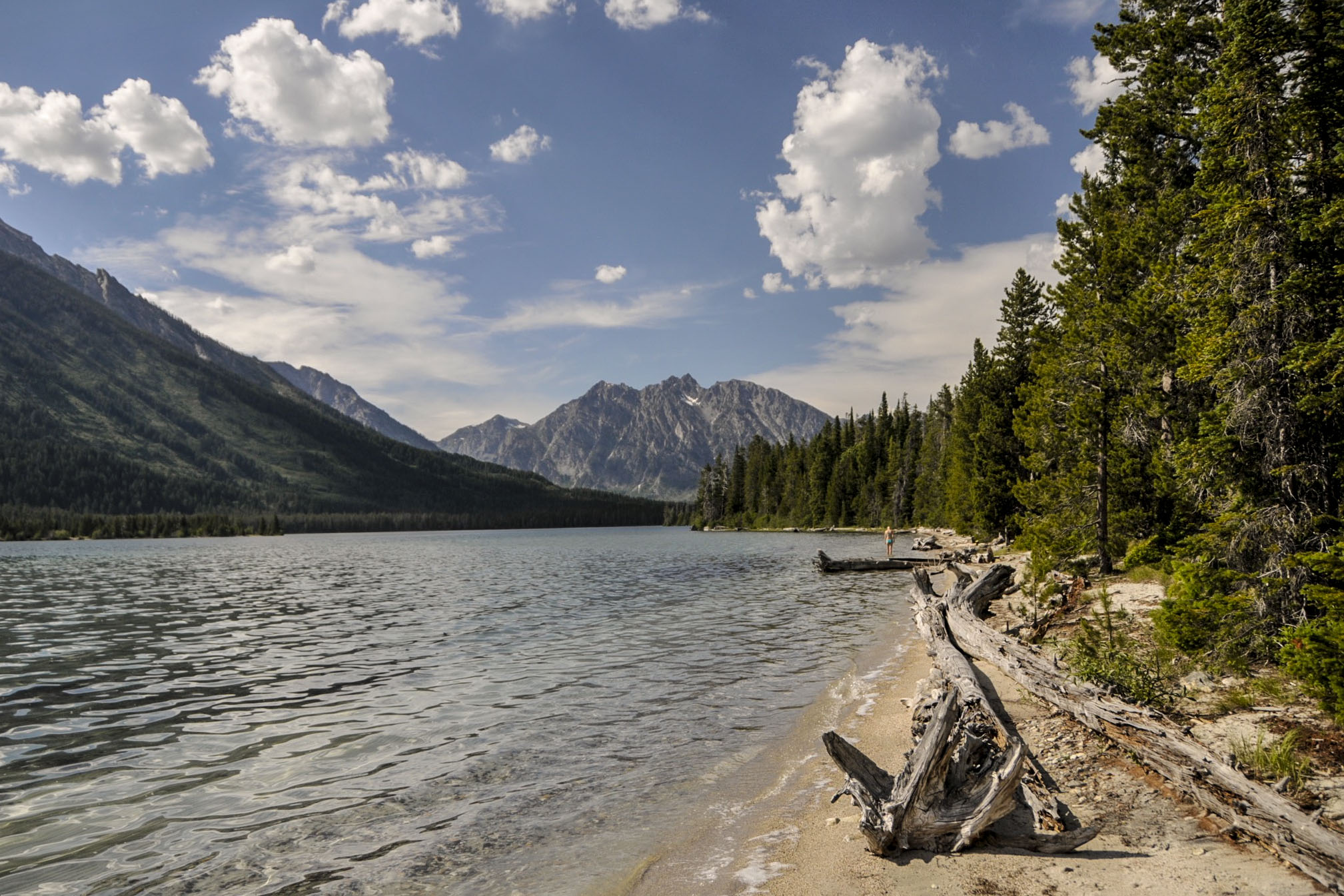 Private and pristine!
Teton Beach Babes 🙂
Jordan was not only hunting for rocks, he was searching for a large horsefly that he could make into a pet. Yes, that is a leash made from a strand of his sister's hair. The poor fly flew round and round in circles until . . . well, that's enough of that story.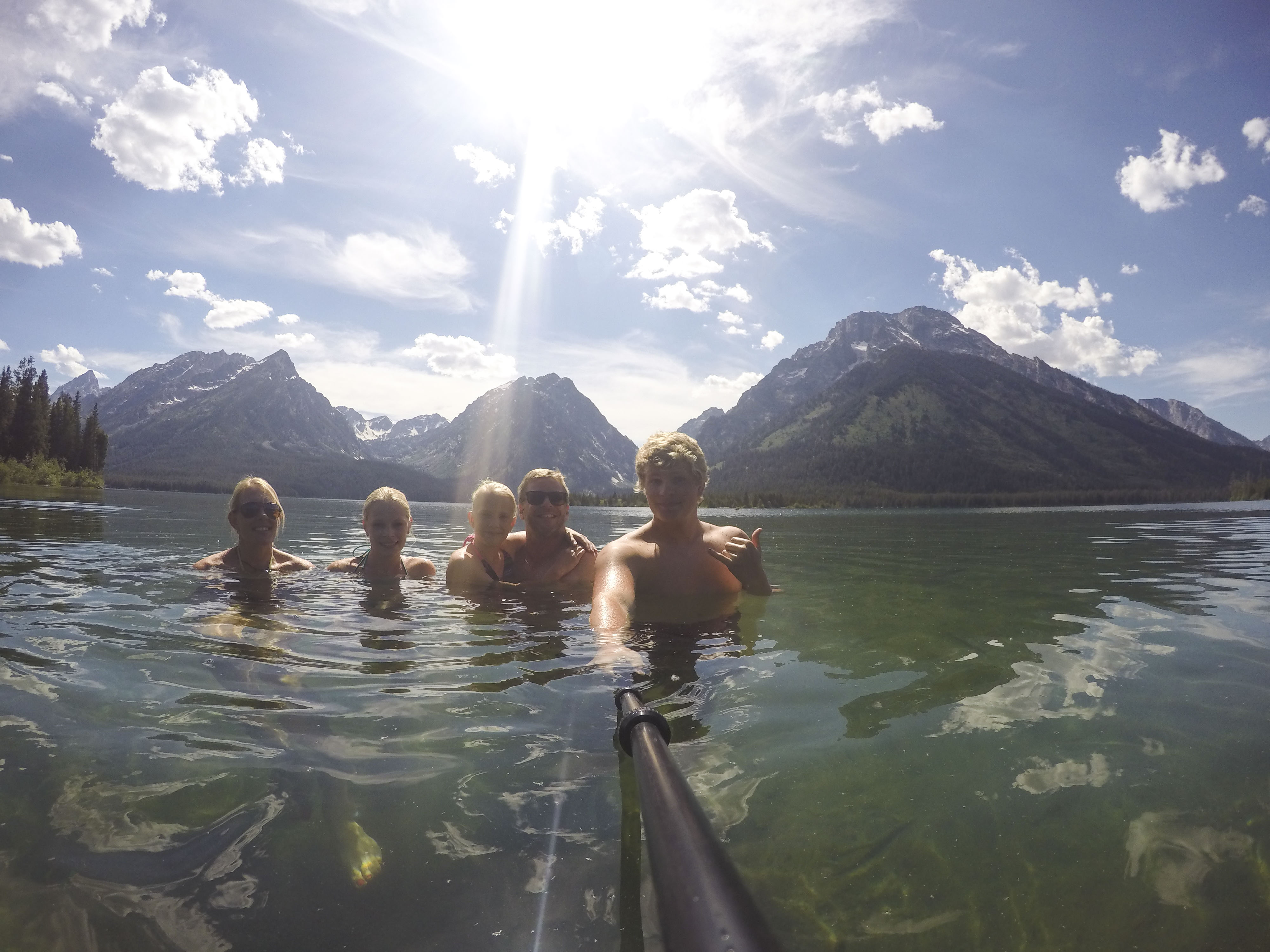 We swam in the glacier-formed Leigh Lake at the end of northern route, and dried off on the trek home. I'd like to know the actual water temp, but my guess is near 70ºF. Not too bad for a lake above 6,800 feet!
Once the sun went down, the kids made a new friend from Wisconsin and drafted him to play cards with them. 🙂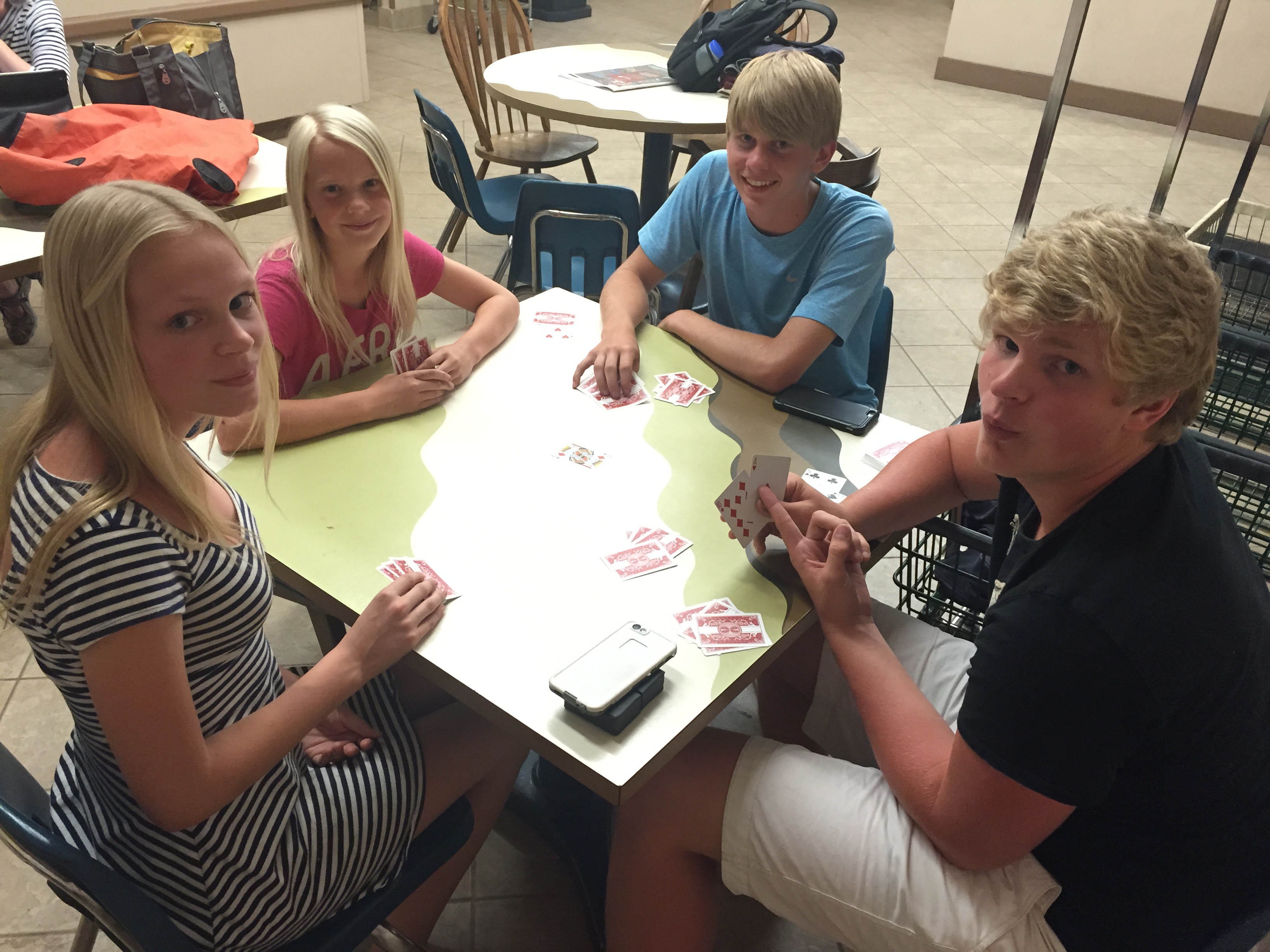 Good Night . . . The boys need their sleep for tomorrow's adventure!
Day 2:
THIS is what we came to the rugged Teton Range for! The mountain hike!
Jarred & Jordan tested their natural abilities against  the 16 mile / 9 hour hike to Amphitheater Lake.
Smart guys–checking the billboard, maps, and info on recent bear attacks. Sorry to say there were no Starbucks stops listed on the map up the mountain.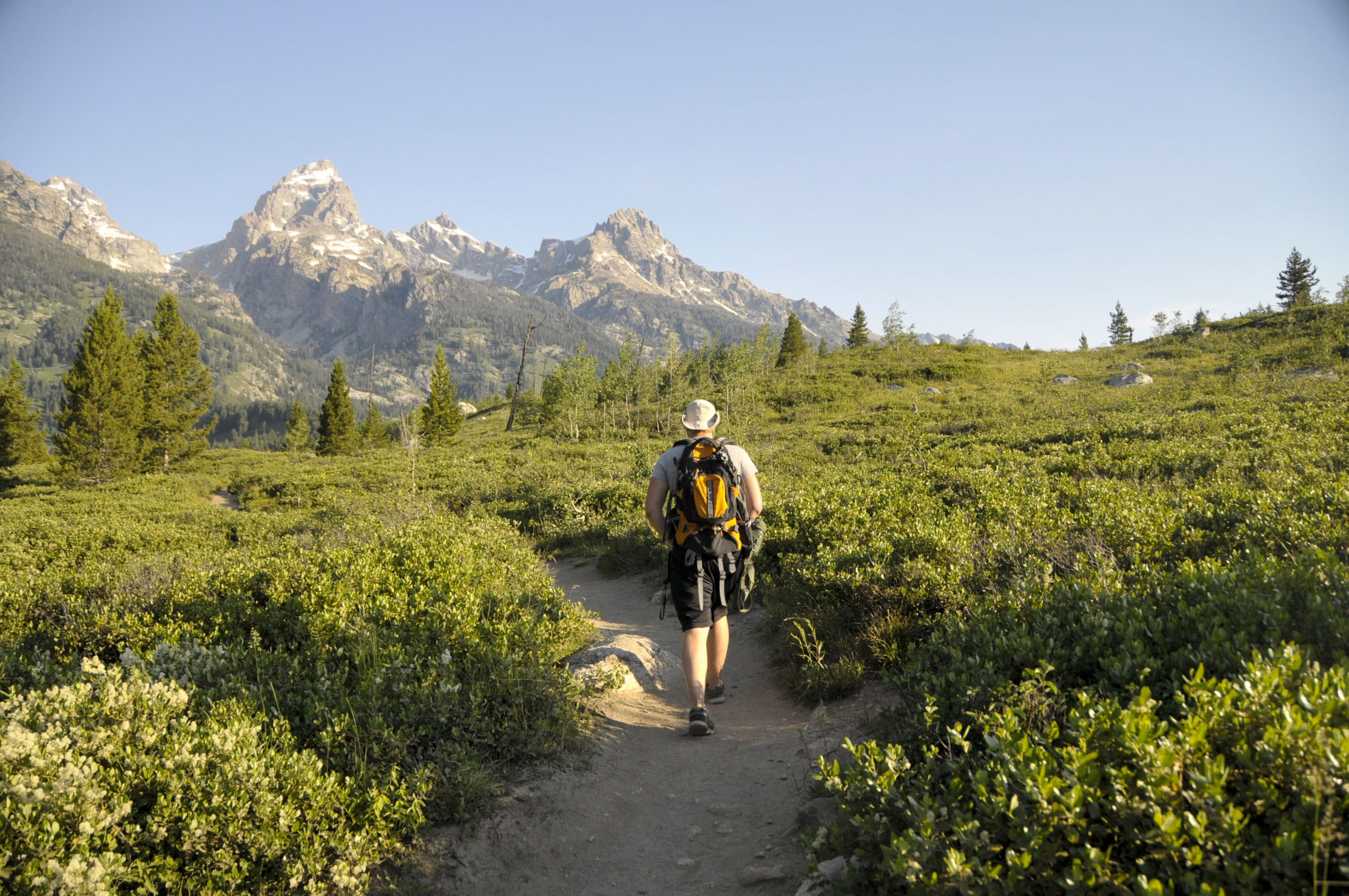 6:00 a.m. Jordan was eager and ready! The goal lay within the peaks ahead.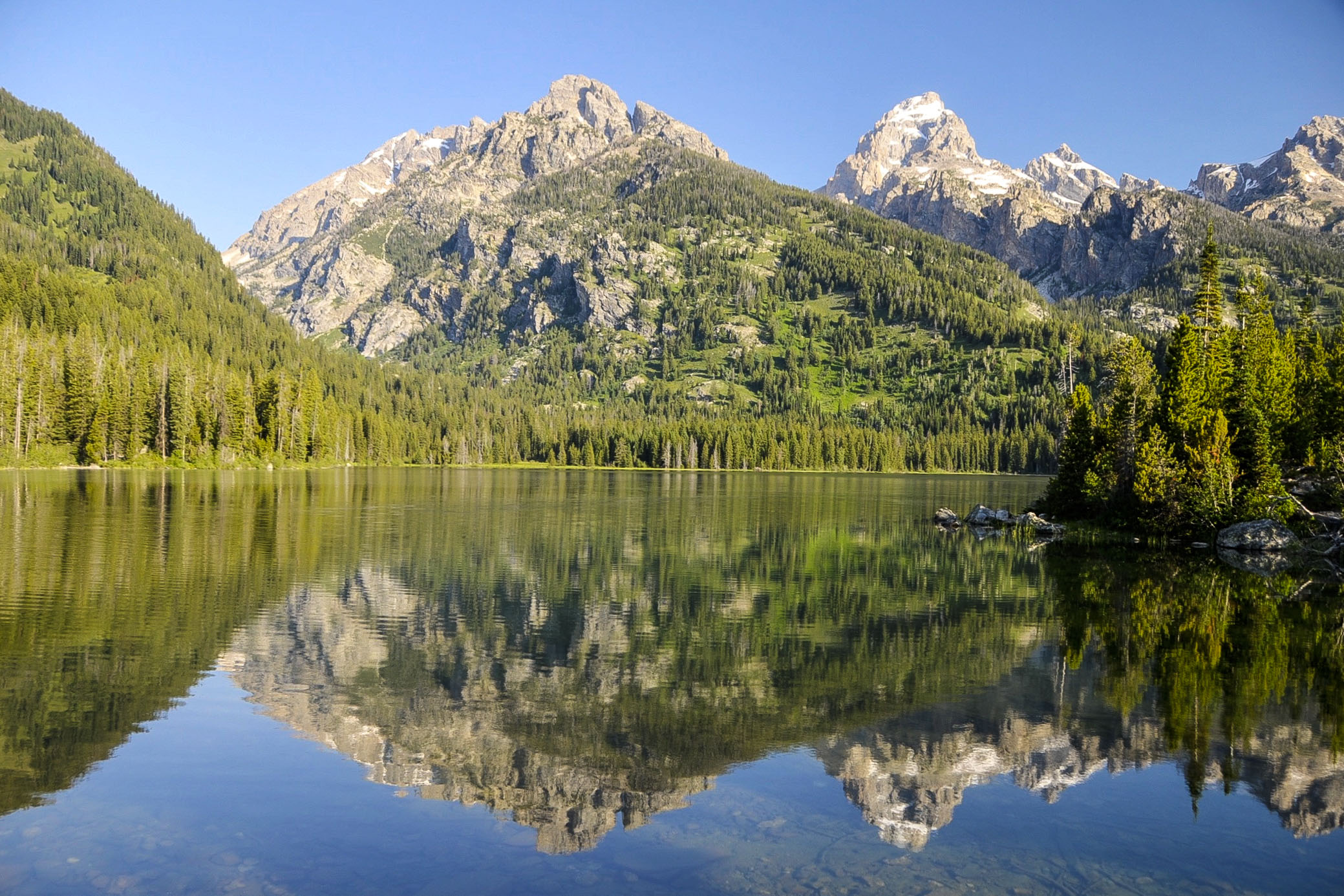 9:00 a.m. the boys were met with Taggart Lake . . .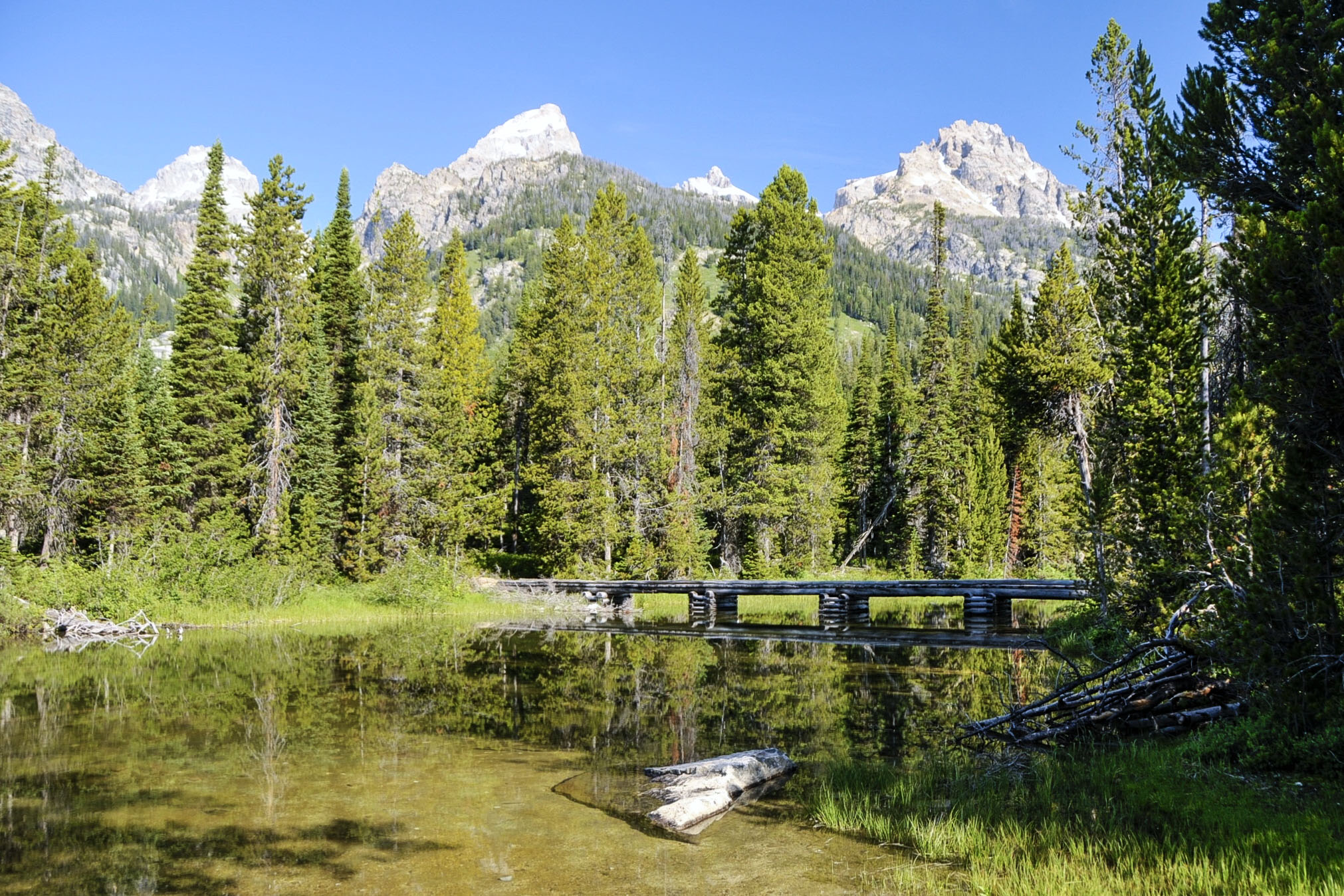 . . . then Bradley Lake . . .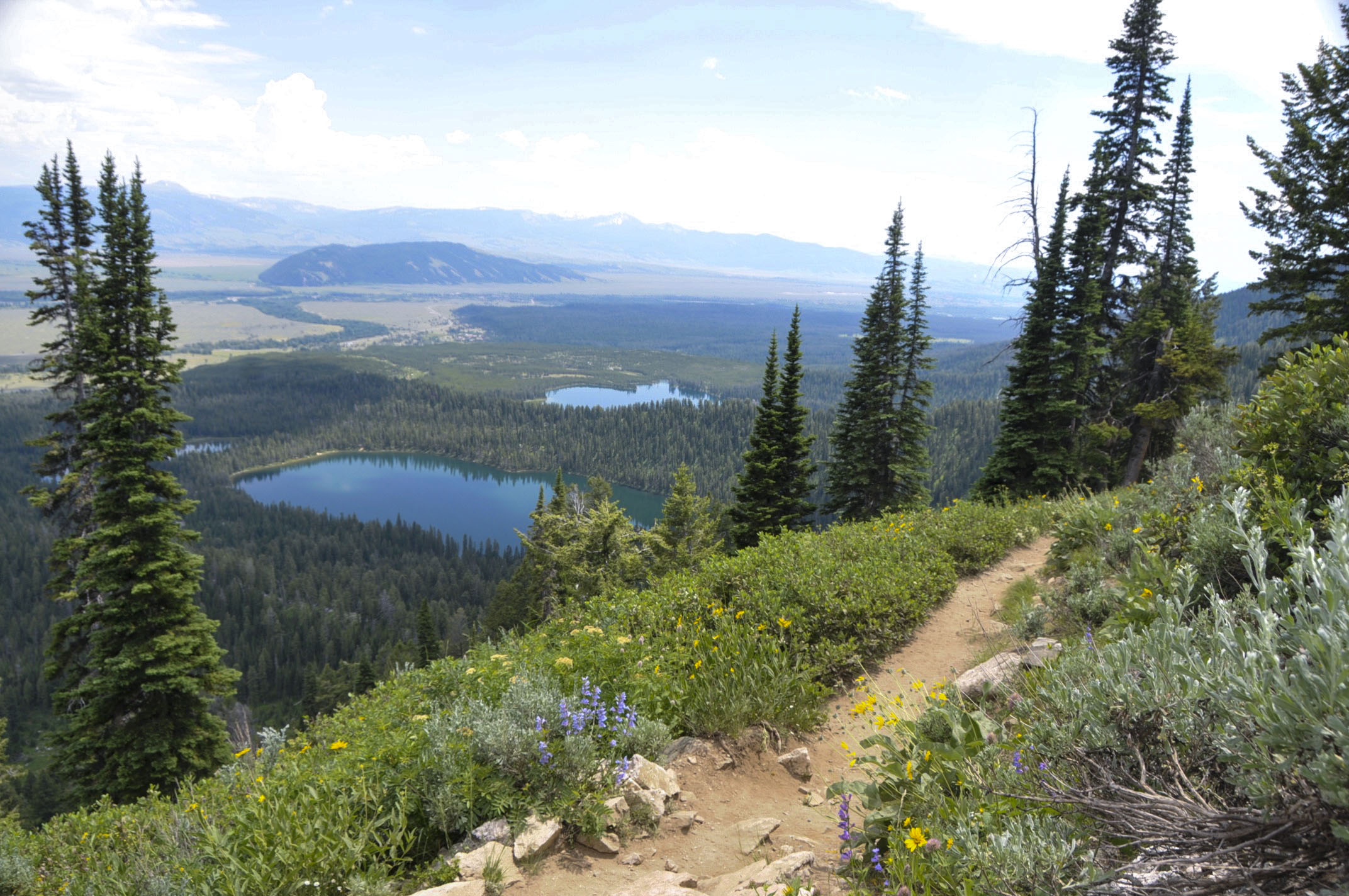 . . . and a few hours later, Taggart and Bradley Lake are in the distant past.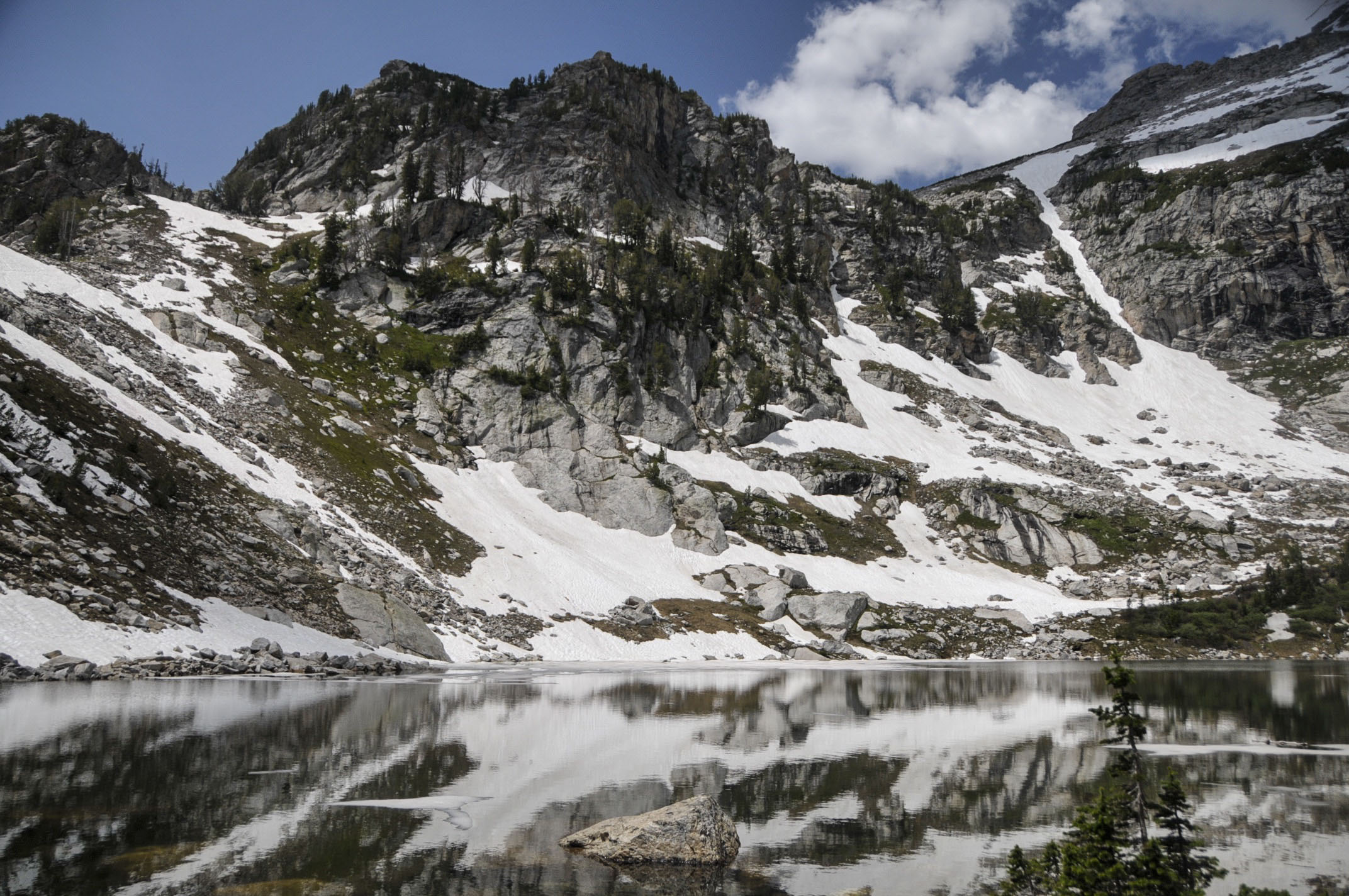 Success! 12:00 Goal reached:  Amphitheater Lake 9,698′ elevation. Great place to stop for lunch . . . Starbucks sure would be great up here though.
Onward to . . . (it's a surprise)!