Today was a very fun day in Bryce Canyon NP.  Our first stop was Natural Bridge.  Natural Bridge is not a bridge, but actually one of several natural arches found in the park.  It is sculpted from some of the reddest rock (rich in iron oxide minerals.)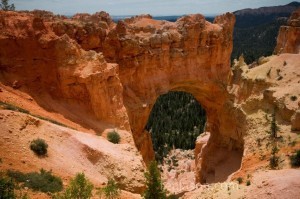 Natural Bridge – Bryce Canyon National Park
Next we drove to Sunset Point and hiked the Navajo Loop.  Although it is a short & steep (1.3 miles) hike it is probably one of the most scenic hikes we have ever taken.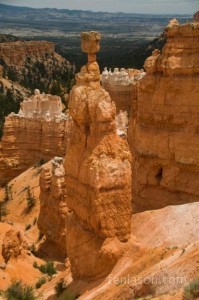 Thor's Hammer – Bryce Canyon N.P.   These "hoodoos" are pillars of rock left by erosion.
This hike took over two hours of  climbing up and down steep switchbacks.  The final stretch included a 10 minute stroll through "refrigerator canyon" where the rocks were actually cold to the touch.
This pic on the left was actually just an excuse to rest a minute . . . after hiking up the switchbacks in the right pic (click to enlarge it and you can see us smiling from way down there.)
Jordan & I taking pictures of this overly friendly (or should I say hungry) Bryce chipmunk.  I got the wide angle lens literally inches from his nose.  Click on the picture (above right) to see a closeup.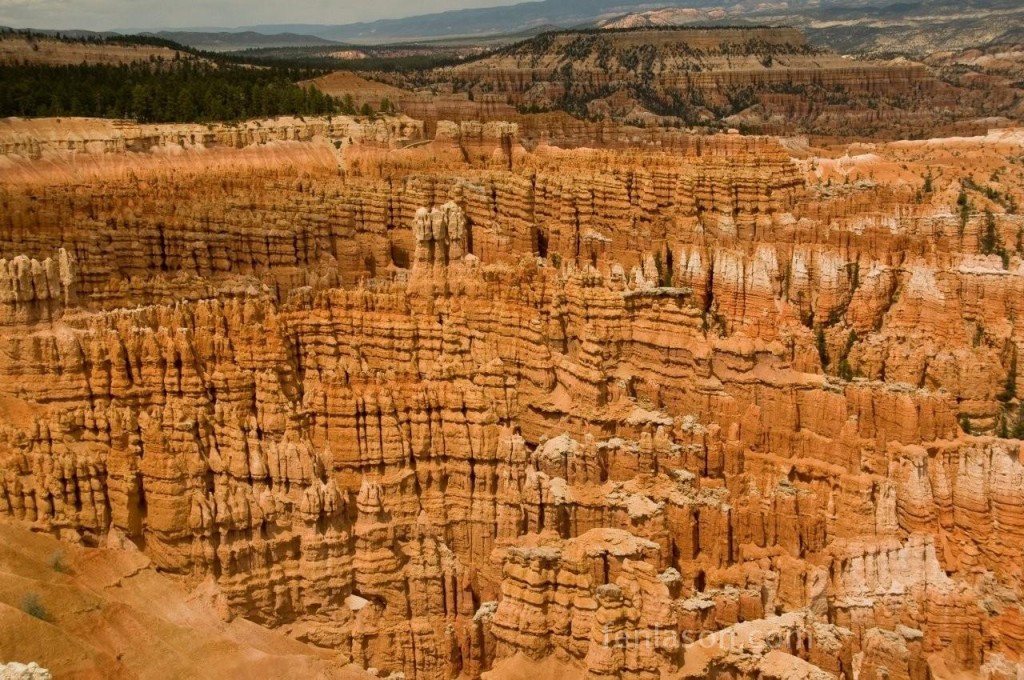 Bryce Amphitheater
Natural giant amphitheater created by erosion caused by wind, water, & ice.  The elevation at the rim is 8,000 ft.
We left the park around 3:30 and drove to Salt Lake City for the night.  Movin' right along . . .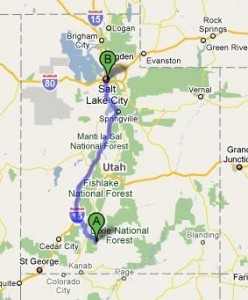 Route Day 14 (Bryce Canyon National Park to Salt Lake City, UT)