We should have known that the "Gold Dust West" was a casino . . . but we didn't when we reserved our spot at this affordable RV park.  It got down to 43 degrees last night and only reached 68 today–perfect for our hikes around Lake Tahoe.  It reminds me of the Lake Superior coast in Minnesota–lots of huge boulders lining the coast with a few sandy beaches scattered about.
Hiking Lake Tahoe
Some interesting facts about Lake Tahoe:
It's filled with More than 39 trillion gallons of water.  That's enough water to cover the entire state of California with 14 inches of water.
It's the 3rd deepest lake in N. America at 1600 feet deep.
The water is so clear that objects can be seen 67 feet below the surface.
The water only reaches a max temp. of 68 degrees, but never dips below 39 so the lake never freezes.
So, you can't swim in it (unless you're from Michigan) and you can't ice skate on it . . . this is not Rochelle's kind of lake.
The view from the lookout was breathtaking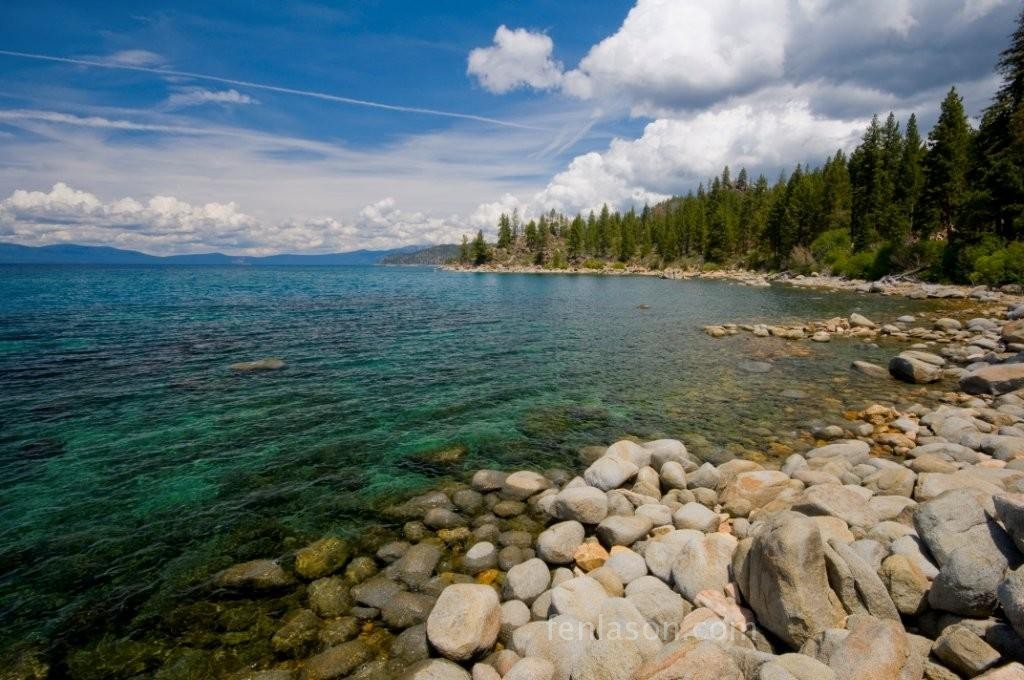 The dark clouds rolled in and it began raining so we took a scenic drive down the east side of the lake through some pretty ritzy neighborhoods with homes ranging from $1.2 million to over $4 million.  Anybody want to go in with us on a vacation home here?  🙂
Lake Tahoe at Logan Shoals Vista Point – Beautiful blue and aqua colored waters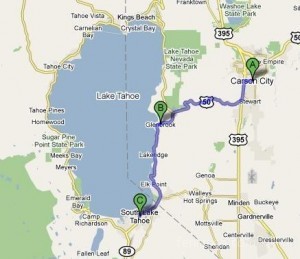 Our Day Trip
Tonight we are actually getting in bed before midnight.  Tomorrow we'll be up early for the 9 hour drive to the Redwood Forest N.P. near the CA/OR border.