Today was a down day.  Rochelle & I worked on our term papers while the kids played in the campground hiking trails, playing volleyball, frisbee, and with their new friend.  We ended the night with a very competitive game of bocce balls (girls against the guys) with John & Suzi.  The boys won.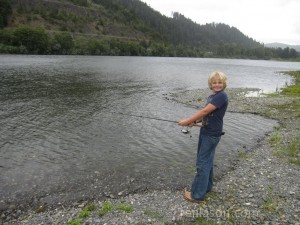 Jordan finally gets to fish in the Klamath River.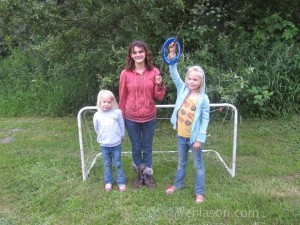 Carlye, Alyssa & Jessica (their new friend) playing frisbee.